WordPress currently has more than 55,000 plugins to choose from, so finding the best WordPress SEO plugins can be overwhelming. Luckily for you, I've taken my 13 years in SEO and created a "master list" of the best WordPress SEO plugins for you.
Best of all, I will also explain why these plugins might be just what you need to take your WordPress search engine optimization to the next level.
Yoast SEO
Let's just get this one out of the way first, because it's an obvious top choice for an SEO WordPress plugins. Yoast is, by far, the most popular SEO-related WordPress plugin. This SEO plugins helps any site, big or small, with their search engine optimization by giving you the ability to customize title tags and meta descriptions dynamically or on a per-page basis, as well as creates dynamic XML sitemaps to submit to Google Search Console. With its SEO-analysis tool, it will even scan your content for SEO-friendliness and readability, making it easier for you to write engaging content.
WP Fastest Cache
A good cache system can improve your website's speed, giving you an extra boost in search engine rankings. This is because Google's algorithm takes site speed into consideration when ranking search results. There are a lot of good cache plugins available for WordPress, but WP Fastest Cache seems to get the best speed improvements with minimal installation confusion. With its very simplistic setup, it will improve your page's loading time with minimum effort.
Download WP Fastest Cache here.
WPA SEO Auto Linker
Have a lot of content on your website? This plugin helps you to define and automate keywords or phrases and the URLs that you would like them to automatically link to any time they show up in your content. This way, you don't need to remember to add links to keywords when you're creating content, emphasizing your content's SEO. If the system picks up these keywords in your content, it will automatically insert the hyperlink that you told it to associate with that target.
Download WPA SEO Auto Linker here.
Smush Image Compression and Optimization
Images don't always just consist of the picture that you see. They may also contain hidden data such as the date the picture was taken, the location, and even the aperture of the camera that was used. This may cause images to be unnecessarily larger in size. Therefore, when you load that image to your site, it is unnecessarily slowing down your page. Luckily, the team at WPMU DEV have developed this award-winning that automatically compresses any images you upload to your site by removing unnecessarily hidden data, all while attempting to retain the visual quality of the image. Yay for page speed savings.
Download Smush Image Compression and Optimization here.
PB SEO Friendly Images Pro
PB SEO Friendly Images is an SEO focused plugin that automatically optimizes the "alt" and "title" tags of your images. Since images aren't text, these supportive tags help search engines better understand what your image is about. In the Pro version, titles and alt image tags are interchangeable, and you can also set rules to automatically create them based on variables such as the post title. This is a really good way to dynamically add relevant attributes to all of your images for improved image optimization.
Download PB SEO Friendly Images Pro here.
Classic Editor
In December 2018, WordPress released a new default editor called Gutenberg. Though this "block editor" added new features to the editing process, a lot of users weren't too happy about the complexity that came with it. The reviews say it all.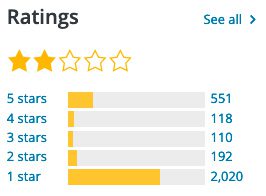 Because of this, WordPress developers created a plugin to reinstate the old editor for users who prefer a more simplistic editor. So, if you're accustomed to using the conventional editor to crank out your optimized content more efficient, install Classic Editor.
Scheduled Post Trigger
As you're writing content, many websites write in advance, load it to WordPress, but schedule it to be published on a later date. The server then looks for the post date and publishes the content accordingly. However, in the event that your website has a brief hiccup at the perfect time, or goes down completely for a few minutes, WordPress won't detect that it should publish your content. So, it sits there forever, never to be published. This leads to important content never being seen by your customers and search engines. Fortunately, the scenario can easily be avoided by installing the Scheduled Post Trigger plugin. This lightweight plugin goes back and checks dates that might have been missed for any reason. If it finds any scheduled posts that were overlooked, it publishes them immediately.
Download Scheduled Post Trigger here.
Schema Pro
This plugin allows you to add automatic structured markups, or schema, to different types of pages and posts.
What is schema?
Ever seen those eye-catching stars below a search result? Those come from review schema.

Schema is code that you put on your website to help search engines better understand your content, product, or service so Google can then give more in-depth results to searchers. For example, if you have an FAQ section on your website, Google may assume "I think these are questions and answers." However, if you add schema you will definitively tell Google, "Yes, these are questions and answers."
Here is an example for a client that is a hat manufacturer. In the attached screenshot we can see their FAQ of "Who does your embroidery?"

If we wrap it in schema code and validate it against Google's Structured Data Testing Tool with the code on the left half of the screen, you can see that the right half clearly identifies the definitive question and it's supporting answer.

…improving Acme Hat Co's chances of being the answer that Google shows.
You can apply markup configurations to reviews, articles, job postings, and more, to make them look more professional.
Schema is available for all types of content:
FAQ
local business info

business name
business address
business phone number

product descriptions
recipes
events
books
reviews
WP Customer Reviews
Speaking of reviews, this schema plugin allows you to create a specific page on your blog where you can either write product reviews or allow visitors to write reviews about your service/product. These reviews are optimized for search engines like Google Places and Google Local Search.
Download WP Customer Reviews here.
Registration Honeypot
Speaking of e-commerce or content based websites, if you have open user registration enabled on your WordPress site, this plugin will help you reduce spam by adding a hidden field, or honeypot, to the registration process. The field is hidden to humans but visible to robots. So when a spambot registers and fills in that field, your site knows that a real person could not have seen that field and immediately declines the registration. It's very simple to use because there's no need to configure it. You simply install and activate it, and it will start doing its job.
Download Registration Honeypot here.
If Menu – Visibility control for menu items
This plugin enables you to set visibility rules that determine which menu items that your visitors see. This is particularly beneficial for e-commerce WordPress websites. Need an example?
Set a menu link for "login" that only shows when a visitor is logged out (duh?).
Then, once they login, make "login" go away and "logout" appear.
Also set links to things like "My Account" that show only once logged in.
This is also good for content-restricted websites where you only want to provide links to certain areas of your site to logged in members. The plugin includes advanced features to hide menu links if the visitor is on a mobile device, or is in the US instead of the UK, or vice versa. This can help with your SEO by presenting only language-specific content sections to visitors from applicable locations.
Download If Menu – Visibility control for menu items here.
Simple Trackback Disabler
If you have trackbacks enabled on your WordPress website, it allows other websites to know when you've published new content, or notifies your website that other sites have done the same. This could increase interaction on your site but it's also difficult to control and can therefore lead to a huge level of spam. Some SEO's even use it to spam other sites, hoping that through pingbacks they can acquire a backlink. If you have no use for these features, or if you're having a difficult time moderating pingbacks, you can disable them with the Simple Trackback Disabler plugin.
Download Simple Trackback Disabler here.
WooCommerce
This is a flexible ecommerce solution that allows you to build and maintain online stores without the need for a web developer. This allows you to offer a full-feature ecommerce website without paying for a subscription like Shopify. With a few paid extensions, you can expand your store by allowing your customers to make bookings online, subscribe to memberships, and loads more.
MonsterInsights
Now that your WordPress website is optimized, you'll want to track your Analytics. While you can add Google Analytics code to your theme's files, that's not recommended. Why? Because if you update your theme or make edits, you might accidentally overwrite or delete Analytics code, or break your site's design. Instead, using MonsterInsights Pro will allow you to connect Analytics with no code required. Install the plugin, activate it, and follow the prompts to connect your Google Analytics account.
Not only does this SEO plugin for WordPress give you insights into traffic, conversion rates, most visited pages, and total revenue (if you have an e-commerce site), but it also gives you the option to set up different data retention rules. For example, you can exclude admins from your analytic data, meaning that you, as an administrator, won't artificially inflate your traffic count so you can have a more accurate picture of your website's visits. You can even enable further SEO enhancements by connecting to Google Optimize The Pro version allows you to install the plugin on five sites and has a few extra features that are not included in the Plus version, like the ability to enable Google Optimize, Google AMP features, Author Tracking, Custom Post Types, SEO Score Tracking and more.
Download MonsterInsights here.
Contact Form 7
Now that you have an optimized WordPress website you'll need a contact form to capture the information of all your new leads from your increase in traffic. Enter, Contact Form 7. You can use this plugin for basic contact forms that allow users to input their name, address, phone number, email, or any other field type you need. It can also be used for custom intake forms that support Ajax-powered submitting, CAPTCHA, and Akismet spam filtering to name a few. When someone submits a form, it goes to your email, so there's a chance that it can end up in your Spam or Junk folders and get lost. No worries though. Read the next plugin on the list to solve that problem.
Advanced CF7 DB
Advanced Contact Form 7 Database was developed to complement the Contact Form 7 plugin. What this handy little plugin does, is it saves all the submitted forms to the backend of your website. That way, they won't get lost in your email's junk folders because you'll have a historical log on your website that you can always refer to. The database that the submissions are saved to can even be searched by date ranges and keywords.
Download Advanced CF7 DB here.
Contact Form 7 Honeypot
Another useful plugin to further enhance Contact Form 7 is this honeypot plugin. It takes care of those annoying spambot-submission. Spambots are programmed to scour the Internet and fill out any form they come across. Like the previously mentioned "Registration Honeypot" plugin, if bots hit the hidden field in your contact form, your website automatically deletes it, never bothering you.
Download Contact Form 7 Honeypot here.
Contact Form 7 Redirection
This plugin is especially useful if you have a few different types of contact forms on your website. Let's say you have a homepage contact form, a footer contact form, and a sidebar contact form. Each time someone fills in one of these forms, you have no way of tracking it back in Analytics to find out where the lead came from, unless of course you have Contact Form 7 Redirection installed. For example, you can set a rule to redirect users to a customized thank-you page after they've submitted a form. This way, you can define specific thank you pages to specific forms, allowing you to track a customer's journey in Analytics.
"But, Damon, why so many contact plugins?"
Great question. I prefer this combination of contact form plugins for a few reasons.
They're free. Not everyone wants to pay recurring annual fees for a contact form. This alleviates surprise renewal fee that you forgot about a year later.
Every website you build has varying needs. I like the simplicity of these standalone plugins so it's not required to install a super complex, feature-overloaded contact form if not needed. Instead, install just the plugins from above that are most applicable to you.
Download Contact Form 7 Redirection here.
CB Change Mail Sender
By default, "WordPress" is used as the sender name for all outgoing email notifications, including contact forms, notices, or alerts. The CB Change Mail Sender plugin allows you to force WordPress to override this, giving you the ability to change the sender's name and email to something of your choice. This feature is especially helpful when it comes to improving your branding in confirmation emails when users submit a contact form or buy something from your website.
Download CB Change Mail Sender here.
Video User Manuals
If you're a solo website owner, you can skip this one. But if you're an agency, then you might benefit from the Video User Manuals plugin. For $250 a year, you will be able to save time and money by not having to spend hours explaining WordPress features to your clients. This plugin installs more than 60 tutorial videos directly in your client's WordPress dashboard that are automatically updated whenever there's a new WordPress release. It also gives you the ability to enable/disable some of those videos that are more applicable to your clients. Best of all, you can white label the videos' branding with you logo and URLs.
Download Video User Manuals here.
White Label CMS
Speaking of white labeling, this WordPress plugin is a must for ecommerce or content-based websites. It allows you to customize the login page and dashboard of WordPress, and enables you to add your own branding in other areas throughout your site. This will give your website a more personalized feel and ensure that users don't have a confusing experience when they visit your site. Likewise, agencies can use this to brand the login of their client websites with your logo.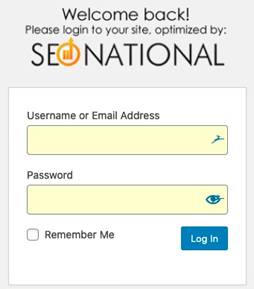 Download White Label CMS here.
Wordfence Security – Firewall and Malware Scan
Now that you have an optimized website you will begin to attract attention, some of it unwanted. This is a robust security plugin that was developed specifically for WordPress that offers protection by identifying and blocking malicious traffic that could infiltrate your site through code injection, spam hacks, backdoors, etc. It also comes with a Threat Defense Feed that automatically updates your firewall whenever new threats arise. Moreover, it protects your site by putting a limit on login attempts and warning you of any security vulnerabilities it may find. Security is definitely a priority and, according to WordPress, "Wordfence is the most comprehensive WordPress security solution available."
Download Wordfence Security – Firewall and Malware Scan here.
All-in-One WP Migration
There you have it. A perfectly optimized WordPress website every time. But what if you want to make sure to never lose this beautiful website build? Or maybe you want to clone it for multiple clients. All-in-One WP Migration allows you to clone installations or automate backups to Dropbox, Google Drive, Amazon S3, Microsoft Azure, Backblaze, FTP and more. Or, let's say you have an existing site that you'd like to redesign, but you keep procrastinating because you don't want to take your site down in order to make the necessary changes. All-in-One WP Migration makes cloning your website as easy as possible with no downtime and no database knowledge required. You simply export your entire website with ONE click of a button. Yes, that means this plugin will export everything, including:
posts
pages
database
media files
plugins
themes
Save the export file (yep, just one file) and upload it to a different host where you can take your time to redesign it the way you want to. Don't have a secondary host? Load it as a subdomain to mytestsite.myexistingwordpresswebsite.com. Once you're done, you can repeat the process in reverse and instantly migrate your new design back to the live site. Voilà, your entire site is now updated with no downtime. The free version of the plugin has a 512MB import limit. No worries though. For anything above that, you can purchase their unlimited extension.
Download All-in-One WP Migration here.
All-in-One WP Migration Unlimited Extension
The unlimited extension adds a few benefits to the All-in-One WP Migration plugin:
No more import limits
You receive a lifetime license, including updates
You can use it on an unlimited number of websites owned by you
You can restore backups directly from the server
It comes with WP-CLI integration
You get access to premium support
Download All-in-One WP Migration Unlimited Extension here.
Final Thoughts
There you have it, my go-to list of the best SEO WordPress plugins. Depending on the reason for your website, you may not have a need for all of these plugins, but most of them are, in my opinion, quite essential. Once your design is all figured out, make sure to optimize your site by installing these plugins for your shot at showing up higher in search engines for words that you can monetize.
Do you have other suggestions for plugins that you think should be on this list? I'd love to hear your thoughts.