At least 25 – 30% of our new patients find us through the internet, which averages bringing us 6-8 new patients per month. I can safely say that for every $1 we spend with SEO National for search engine optimization, we get at least an $8 return.
Stacy D
Since SEO National began work with us on Oct 30th, our median monthly organic sales have increased 226%. Median monthly visits have increased a whopping 243%. We went from holiday sales (Nov & Dec) of $34k two years ago to $91K last year and then $183K this year.
We are making good progress and seem to be dominating the search terms for our industry. SEO National is a true, expert SEO company, and they produce real, substantial improvements. I could care less about just being on the first page for a term. I want to be 1st or 2nd position on the first page, and they have gotten us there.
Joseph H
I misunderstood how much SEO was involved. Wow, thanks for doing all this! Thank you!
Jennifer R
Being 'out of the office' – I tend to forget to say thank you for all the work you do for us.
Not only do you keep our company organized – but you help produce our monthly news letters and you create our marketing creative's and landing pages, which keeps us in business. You also create our business website, which makes us an official business. :)
So by the way, if you are unaware, you are valuable to us and we appreciate all you do!
Thank you for the awesome job you do!!
Tasha J
I noticed a change in the number of hits on the website also! I like it. :)
Susan B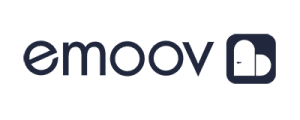 I'm genuinely excited at the prospect of your involvement and the results that I anticipate you'll bring.
At last, an SEO consultant with integrity.
Russell Quirk
I am confident in SEO National's abilities. They are superstar studs and can assist in every aspect that we plan on achieving. These guys are assets!!!!!!
Jason A
I want to personally thank SEO National for their great work on SEO for our gauge company. They were able to quickly come up with a strategy that worked for our company in boosting our natural search results to page #1 on Google, Bing, Yahoo and others!
They were able to understand effectively our needs and translated it into a SEO strategy that is working today. We're on Page 1 of Google! We hit our goal.
Thanks again, SEO National for your hard work and efforts for our company!
Aaron
Very good!! Thank you for your good work so far.
Damian K
This is GREAT! Thank you.
Kevin G
When I decide to start looking around I found that SEO National gave the most bang for my buck. I would and have recommended their services to all that are looking.
Jeff S
Very nice!! Great job!
Rick K
We really appreciate all you and your teams efforts to drive our commercialization.
You have been a great partnership to work with and we are excited about our relationship with you.
There are several missing pieces to our overall puzzle, but with the addition of your group it is really going to make a difference and make our brand, company, and story visible on a main stage.
As an entrepreneur all you can ask for is the opportunity to be on the big stage… We can make it happen, execute, and deliver once were there.
Steven W
That's good stuff! :)
Steven K
This is a home run. You did a great job on this project.
Peter B
I just got off the phone with one of your clients, he told me you were rock stars. I look forward to you working on my site as well.
Mark I
I like to look at reviews when I'm searching for someone. So, I put an honest review on [our old SEO company]. Guess who I got a phone call from this morning? Yup. They wondered what they could do to have me change the review.
I told him everything you've been doing for me and how great it is to have a company actually interested in my business. I told him that my lifeblood as a business is the internet.
This whole experience [with SEO National] has made me appreciate what you're doing all the more. Anyway, thanks again for all you're doing. It truly makes me know what we were missing and what we should have been expecting all along!
Marci