Many people have heard of
search engine
optimization, but not everybody knows exactly what it entails or why it really matters to a website. We asked other
SEO companies
to explain the specifics of SEO from their perspective and why they are significant when it comes to creating an effective online presence for their customers. Ready 21 varying replies below.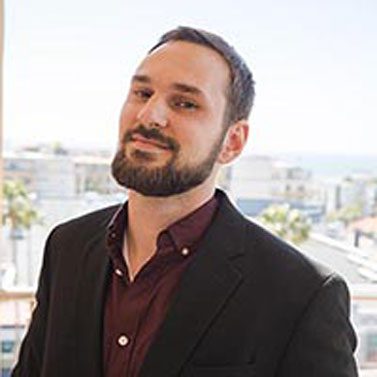 Luke Wester
Digital Marketing Analyst at Miva, Inc., an eCommerce solutions provider with over 21 years of experience.
Best practices
SEO agencies focus on increasing search engine rankings by following SEO best practices. The concept behind SEO is that an increase in search engine ranking will increase organic traffic to your site. There are hundreds of known search engine ranking factors and SEO strategy can vary from agency to agency.
Depending on the client's goals, an SEO agency can tailor its strategy to meet the needs of the client. Some clients have existing content that needs to be optimized while others have no content at all and need content ideation and strategy. Most SEO agencies can do both.
At the end of the day, SEO agencies help businesses reach their goals as they relate to organic traffic.
Proactive
Good and honest SEO agencies will be proactive in their approach to your business's SEO. Each month they will be running keyword research to surface new ranking opportunities for content across the scale of intent for your product or service.
Once surfaced, they will size up the opportunities and generate the content and track its success. SEO agencies will also be actively building links for your business, be it through local SEO campaigns through directory submissions (commonly called citations) or through guest-blogging or media placements. Most importantly, you will want your SEO agency to be proactive in their approach. They shouldn't be resting on their laurels. They should be blowing up your inbox each month with new ideas to test so that your performance is always through the roof.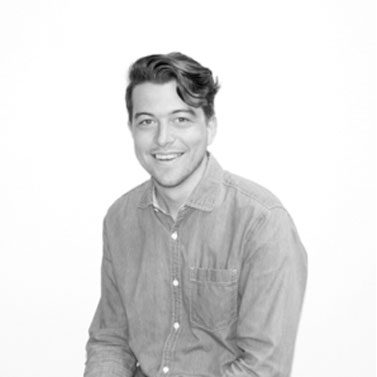 Denym Bird
CEO of Hypergiant, a performance-focused, full-service digital marketing agency based in Auckland, New Zealand. With a proactive and experimental approach to SEO and digital marketing, they deliver results that their clients love.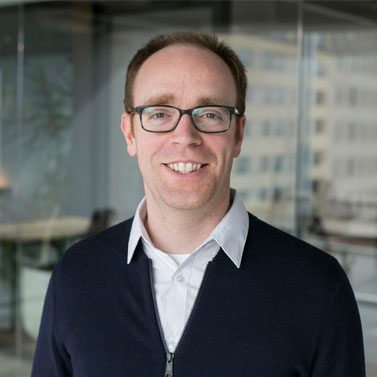 Eagan Heath
Owner, Get Found Madison
Generally speaking
In general, we:
Research keyword phrases that are the best to target
Map keywords to landing pages
Optimize pages for target keywords by placing the phrases and related words in important HTML tags
Scan websites for and fix technical issues, including slowness, lack of mobile-friendliness and dead-end links.
Create blog content that will rank well on search engines
Strategize ways to earn links from other websites and reach out to other web publishers as appropriate
Manages it all
SEO agencies manage the complete set of search engine optimization needs that a company or personal brand has, when it comes to being found online on the top page of Google.com and other search engines or specific search engine verticals like:
YouTube (owned by Google and the 2nd largest search engine after Google universal)
Google Images
Google My Business
Google News
Manages brand
SEO agencies also manage how a brand appears on the top page of Google for their brand name keywords.
This service is named Brand (or Online) Reputation Management, and it can be used by brands that want to control what search engine users see (when they type their brand name in Google's search box).
Provide guidelines
SEO agencies provide "Google and User friendly" guidelines to niche copywriters in order to write relevant educational articles that are helpful to the users and make Google's life easier in order to quickly understand what the page is all about and create an initial positive impression. That way, the content piece can rank with proper promotions.
Provide site improvements
SEO agencies provide OnSite SEO Improvement suggestions to the web developers of each website to apply, in order to create a technically correct site for Google and user's eyes.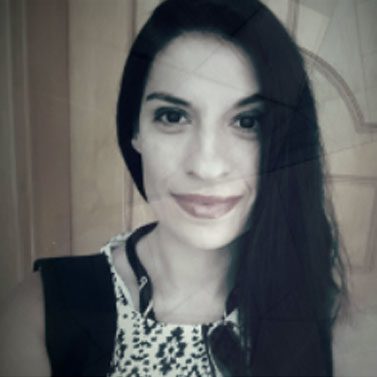 Joanna Vaiou
A Search Engine Optimization Specialist at her own SEO remote company, helping established brands in high-end industries (architecture, construction, automotive, etc.) with their overall organic web presence and rankings in Google-owned marketing channels like Google Universal, YouTube, Google my Business, Google Images, etc.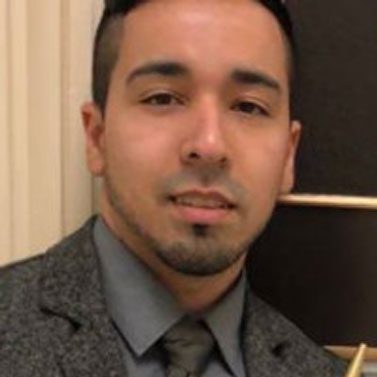 Alving Garcia
Alving Garcia is a Digital Marketing Consultant with over 9 years of professional experience in working with local businesses, tech startups, and international corporations to successfully grow their organization using vision-tailored marketing campaigns, paid advertising, SEO, brand management, and growth hacking techniques as well as creating/redoing and then managing their online assets.
Help clients to rank higher on Google
We handle all sorts of tasks that allow our clients to rank higher on Google and other search engines. We work together with our clients to figure out what their current rankings are for specific keywords (if any), and then plan a strategy of target keywords that we believe will help increase both traffic to and interest in their business. After these target keywords are agreed upon, we begin the work of optimizing the website so that Google ranks it as high as possible for the target keywords.
There are many things that go into SEO but they fall under 3 main categories:
On-Page SEO
This includes the basic SEO tasks that most people think about when discussing SEO. Things like having the keyword in the h1 (title). Including good keyword ratios and synonyms within the content itself and making sure the content is relevant and detailed enough. Image alt tags. Having good hierarchy with h1s, h2s, h3s and also the internal linking structure of the website (how each of the pages link towards each other and the way they are organized in silos). There are also services and software that scan your current pages to rank your on-page SEO and how to improve it.
Off-Page SEO
This includes any SEO improvements to the website that don't directly appear on the website itself. The biggest of these are backlinks, which used to be the pillar of SEO ranking. You want other high-authority websites to link back to your website contextually (within their content and not as part of a sitewide link or advertisement), and you want to tell Google to disavow any low-quality links. You also want a healthy no-follow to follow ratio of backlinks and good link anchor text (the text that appears on the links to your site). Sitespeed is another important aspect that depends on your hosting provider, CDN, image compression and more.
Engagement
Lastly, the newest part of SEO is starting to become how users who come to your website from search engines interact with your site. This includes time on site, scroll distance, bounce rate, and if they browse your site rather than bouncing back to Google and looking for another search result. Google wants to know that the site they are showing for those specific keywords are valuable, and the way users interact with it affect this standing.
SEO is always changing and updating so it's up to the agency to keep the client's website up to date with newer techniques and to always make sure that outdated or black hat techniques are not used. Cheating may help in the short term but could get the client blacklisted in the long run.
Other things that SEO companies may do include writing more content for the website such as blog posts, restructuring the website, removing thin or low-quality pages, no-indexing or hiding pages that aren't supposed to be front-facing, etc. Also, making sure that your website looks good on mobile and desktop is extremely important.
Traffic
SEO Agencies get your company noticed first, before your competitor's. SEO is a fancy way to talk about how Google, or other search engines, rank their results when a user submits a query. They act as consultants that audit your current SEO situation and come up with a strategy for how to fix or improve that situation.
If you aren't getting enough web traffic, or people can't find your website, an SEO audit is a good place to start, and SEO agencies are great at providing you with a base of information to work off of.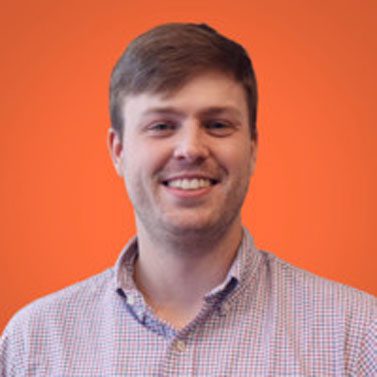 Daniel Patterson
B.S. in Marketing from the University of Alabama, holds multiple certifications in Inbound Marketing strategies and currently leads strategy and operations for marketing for a digital agency in Washington, DC.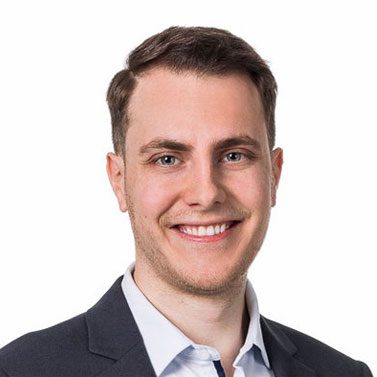 David Pagotto
My name is David Pagotto, and I'm the founder and managing director of
SIXGUN
, a digital marketing agency that specializes in SEO.
Increased conversions
SEO can be an extremely important asset to build within your business. Ultimately, through increasing ranking performance for relevant keywords, and increasing the organic traffic, a business should see the number of conversions increase – the definitive measure of success.
Make more money
SEO agencies help companies improve their digital visibility within online search engines such as Google, Yahoo, and Bing. Many companies hire SEO agencies to optimize their website, both for search engines as well to improve user experience with the website.
The goal for many companies hiring SEO agencies is simply to make more money. They want to accomplish this by appearing higher in the search results, which often results in more traffic to their website as well more website conversions or sales. SEO agencies accomplish this by a combination of on-site website optimization, by creating engaging content for users, and by building backlinks back to their website, which all help to improve the website's authority and ranking within search engines.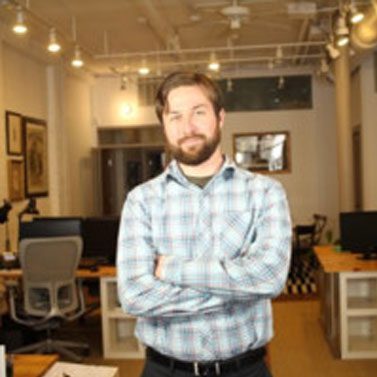 Matt Zajechowski
Outreach team lead and content marketing promotions specialist at
Digital Third Coast
Internet Marketing.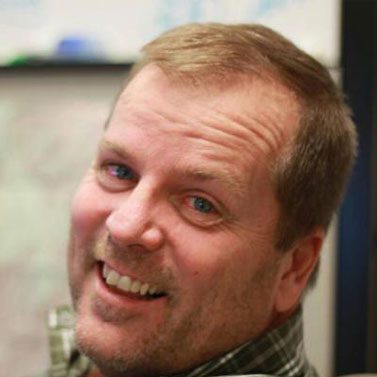 Tom Sliker
Tom Sliker serves as the ringleader for the Broadstreet team and has managed to build a diverse, talented, multi-faceted team that has performed a wide range of projects. With over 30 years of software development and integration experience, Tom brings a wealth of technical and business knowledge to his customers and his team. In May of 2013, Tom left his day job to focus full-time on Broadstreet Consulting. When he's not on his computer, Tom can be found loafing around his adopted home town of Wagener or hiking in the mountains.
SEO foundation
SEO provides the foundation that a business needs in its online presence that will bring its website to the first page of search engines such as Google & Bing. Being found on Google is critical to a business.
An SEO agency will help you develop and improve search rankings for your most important web pages.
Search Engine Optimization services often include:
Create keyword list
Perform competitor analysis
Update website / Create content
Link-building
Link sharing
An agency will focus on keywords and search terms that will bring traffic to your site and convert searches to loyal customers.
SEO standards
SEO is one of those things that basically every company needs but not every company KNOWS they need. SEO stands for Search Engine Optimization or Search Engine Optimizer (if you're using it as someone's title). The easiest way to explain what we do to someone who knows nothing about it is that we look at a website and determine how that website can best serve the users' needs as well as live up to Google's standards.
Google basically has standards (an algorithm) they use to judge how good a site is. The better that Google thinks your site is, the higher you will rank when someone does a Google search for something related to the information on your site.
Those standards change quite often in an effort to make search results more accurate for the user, so businesses need someone who can stay on top of those changes and know how to make their site the best it can be.
SEOs typically work very closely with content writers, designers, and developers to make sure the content is accurate and comprehensive, the design layout of the site makes sense for the user, and all of the buttons and links on the site are working properly.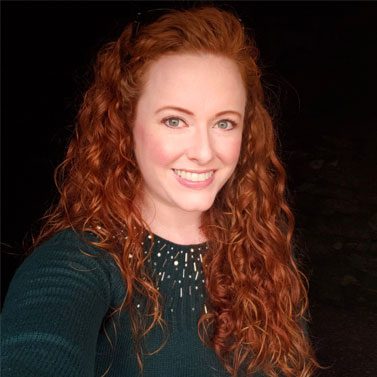 Erin Munson
A Senior SEO Specialist who works with digital marketing company, Launch That. She concentrates her efforts on several different websites for the company.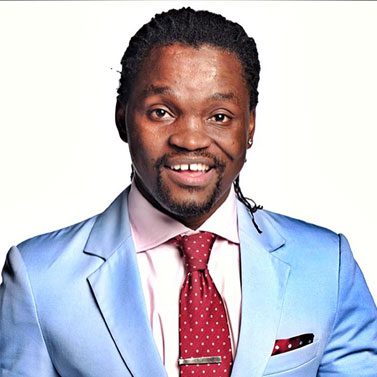 Prosper Taruvinga
Not just about rankings
People come to the internet to buy, get entertained and to get information. If they are getting this information from your site or blog, they get to know, like and trust you. People do business with those they know, like and trust.
Whether your mission is to sell, entertain or educate people, you have to be found where your customers are searching. The more you are found, the more fame, money and respect you get.
Now with the bar to entry having been lowered these days to start a business, let alone a website, you have to be high up in the search engines for people to find you.
It is a well-known joke in the marketing world that even the FBI can never find a dead body if it's hidden on the second page of a Google search.
Now if you have spent a lot of time, money and effort crafting the best-looking site and then all you hear is crickets, this can be depressing. This is why you need to implement SEO strategies, that will help your website be found in the search engines when people are looking for your services or goods that you provide.
To understand the function of SEO, I want you to think of a library. In a library, there are thousands and thousands of books on any topic you can think of. When you do not know which book has the best information you need to complete your homework or your project, it can become overwhelming. That's why there is a Librarian to help you sort out all the books so that you have the right book for your needs.
Now, Google is that librarian and every website is like a book. If the book is clearly marked and clearly states what its name, function and benefits are, the librarian will go straight to that one and when you open it, you have all the answers to your homework or project.
Now if you want Google to pick you up ahead of all the other similar websites, you have to have the right optimization and the right authority.
Optimization is letting Google know what you sell, where you sell it from and who needs it. Authority is also letting Google know that you are not a one-click wonder and that you have other websites that can vouch for you in the form of "backlinks."
So if you want the geek stats of why you need SEO, then just remember that every time you have an argument at a barbecue, you settle it by going to Google. That means 90% of all other humans are doing the same.
Basically, you reap what you SEO. No one is going to come and knock on your website door to buy from you if they have not found you from a search engine.
SEO is also not just about rankings. It really perfects the website for the consumer. When Google demands that every website be mobile friendly, they are doing it because your clients are approaching the internet from a mobile device. So the better the experience your client has, the lesser the bounce rate, which ultimately results in higher rankings.
PR = SEO. Shocking
What I'm about to tell you might be a bit shocking. Seventy percent of what we do is PR. The other 30 percent is technical on-page optimization, such as writing meta titles/descriptions, htags, image tags, improving site speed, fixing 404 errors. But the other 70 percent is focused on LINK BUILDING.
PR is the best way to acquire powerful, whitehat links. Every whitehat method involves some form of outreach (it might not be pitching to journalists, but it's very similar to PR). So PR = SEO. I wouldn't hire an SEO agency unless I knew they did PR.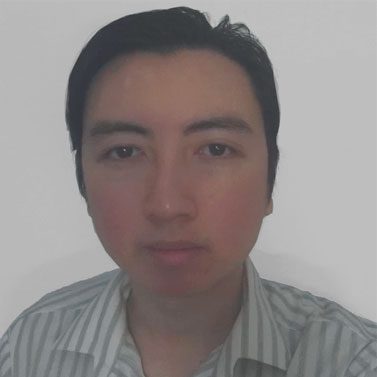 Winston Nguyen
Marketing Manager & Growth Hacker for Bitfalls.
Patrick Delehanty
Marketing Manager with
Marcel Digital
, Chicago, IL. We specialize in website optimization that focuses on utilizing multiple digital marketing efforts, including website optimization, SEO, branding, marketing, design, development, and more, to create a holistic marketing approach customized to each client. We're also a Google Partner, Hotjar Founding Member, and ConversionXL Certified. My insights have been featured in USA Today, Huffington Post, Forbes Paste Magazine, and Pitchfork, and I am also a leading member of Moz, the world's leading digital, SEO, and inbound marketer community.
Brand awareness
An SEO agency builds your brand's (and your brand's digital properties) visibility in search engines like Google, Yahoo, Bing, and so on. They do this through ensuring your website is meeting the best practices and standards put forth by search engines through technical, usability, and mobile tactics.
An SEO agency builds a comprehensive, flexible digital strategy based on your business goals by leveraging elements of solutions that include web development, design, content marketing, conversion rate optimization, and more, to provide a stellar experience that attracts, informs, and converts your target audience from search.
Follow a theme
When I work with clients on their SEO, I start with finding out what they want to be known for and what words, phrases, or topics they want to be associated with. I then do an audit of their site and see where they stand with the words, phrases, or topics they want to be known for. During this time, I also make suggestions on which specific words or phrases they should target to reach their target audience. Once we agree on the key phrases and topics, I go through their site and make sure these phrases are mentioned effectively. If they have a blog, I give blog post topic suggestions to help with this.
Once we establish all of this, all their content on the site will follow this theme. Certain key phrases or words will be included to ensure the site is associated with the correct topic. After this is done, we monitor the site's website traffic. Specifically, I focus on the website queries or the search words that resulted in the page being found. If everything has been done correctly you will see organic traffic increase and the key phrases and words will be the reason.
Audrey Strasenburgh
An SEO Strategist for LogoMix Inc., an international website that is optimized in over 10 different languages and sees over 1 million visitors per month. She has over 5 years of past experience working at SEO agencies catered towards helping small business owners get found online.
A game-changer
Hiring an SEO agency can be a real game-changer for any sized business that has neither the time, the resources, or the knowledge to improve their online presence. SEO agencies can provide a variety of services, including onsite and offsite search engine optimization, website building and development, local listing work, reputation management, traffic and conversion analysis, social media management, pay-per-click management, and PR.
Low-Quality vs High Quality
Low-quality
A lower quality agency will spend their time getting low quality/thin content published as guest posts for their clients on other websites in order to build links. They'll also build spammy links all around the web on web 2.0s and low quality/low traffic websites and PBNs (private blog networks). These tactics have been devalued by Google, so they are generally pretty ineffective and, at worst, can get websites penalized.
High-quality
High-quality agencies work with their clients to do keyword research in their industry and content audits on existing pieces of content on the client's website. Existing content is updated and improved. The keyword research done is used to create high-quality, engaging new content.
White hat links are built either through outreach or very high-quality guest articles that provide value to other sites' audiences.
Brandon Ballweg
Founder/editor of photography education site ComposeClick.
Stephanie Sharlow
Founder and Executive Director of DesignRush
Multiple hats
SEO agencies are full-services entities that perform a number of different tasks and wear a variety of hats. That's because SEO is more than just finding the right keywords and creating content.
The SEO value of your website depends on a number of factors. It depends on the usability of your website, the value of your content, the strength of your technical specs, your overall brand identity and more.
Therefore, the best SEO agencies build comprehensive brand strategies, they strengthen your website from inside out, they do extensive market research, conductive keyword research and build full-service content strategies to build your brand from the ground up.
Acquire traffic
SEO services are important because search engine optimization helps you acquire earned, organic traffic. It takes much more time to get organic traffic, often months, but at the end of the day, it's free traffic that you don't have to pay for.
It's important to work with an SEO specialist (in your team or from an agency) because SEO takes lots of time and efforts.
You need someone to dedicate all their energy to improving your rankings on Google and Bing full time. You can't ask a team member to do this on the side, it's a full time job.
Matthew Berman
President of Emerald Digital, a digital marketing agency with offices in NYC and New Orleans. Berman is also the CEO of Ember Networks, a New Orleans digital marketing agency. Berman has been working with international brands and managing clients' digital operations for over a decade. He is from New York, but has resided in New Orleans since 2006.
Discoverability
The goal of a search engine optimization company is to make sure your brand can be discovered on search engines, such as Google. A great search engine optimization company will make sure you are discovered for keyword phrases that convert and make your business money. More specifically, SEO companies identify the phrases people use to search for your business, or the products and services you provide, and work to ensure your website and website pages are ranking in the search engine results pages.
An SEO company will optimize the performance and speed of your website, which typically starts by conducting an audit on your website and your competitors' sites. We work to create new content and optimize your current content, ensuring that the correct onsite tags [are used] and best web practices are followed. An SEO company will deliver relevance and authority to your website by building linkable content and growing links to your website through media, public relations, influencers, blog outreach and more.
A continuous process
The job of an SEO agency is to optimize your website to help it rank higher on search engines. As your organic search traffic increases, you will generate more leads and customers.
An SEO agency will start by auditing your website's current position. They will check your website's technical SEO health and address all issues that might be harming your site. In-depth keyword research is the next step. By creating a strong keyword strategy, the agency will then optimize your website's pages to rank for these keywords. They will also work on generating quality backlinks and garnering social media attention for off-site SEO. Finally, an agency will ensure that your website is running well on mobile.
When it comes to SEO, optimization is a continuous process. Overtime, data is compiled that improves optimization efforts. Thus, with an SEO agency, your website just becomes better and better.
Nooria Khan
PR representative of a Nebraska-based serial entrepreneur Brett Helling. A former Uber driver, Brett is now the CEO of Ridester (visited by over 650,000 visitors/month), and he has recently set up
Gig Worker
to help Americans be financially strong through side hustles and gigs.
Keywords & Content
Following are some SEO campaign tactics used by SEO agencies.
Keyword Ranking
The SEO core strategy is incomplete without keyword ranking and research. To improve search engine ranking and overall ROI, keyword research is an integral part of the SEO campaign. Check this case study for details.
Content Marketing
Google recognizes and rewards only quality content of a website. So in order to enhance the quality of your content, content marketing comes in handy. This inbound marketing method used by SEO specialists increases overall organic traffic. Infographics, mapographics, and videos are all quality content. Statistics suggest that audiences are more interested in infographics rather than plan old textual format. This will also give you the edge over hundreds of other service businesses.
Consider that infographics can increase web traffic by 12%. While this survey of ours was published only around a month ago, we have already got backlinks from around 86 websites including the likes of Daily Mail, NYT, and Breitbart.
Analyze and Measure
SEO campaigns won't go far unless you measure, analyze and interpret your results and then take necessary actions to make changes in your approach. There are many tools in the market for this purpose. SEO tools which we are investing heavily in in 2020 are:
Ahrefs
Google Search Console
These tools were key in increasing the organic traffic of our sister blog from 253K to 650K within 7 months.
This is a crowdsourced article. Contributors are not necessarily affiliated with this website and their statements do not necessarily reflect the opinion of this website, other people, businesses, or other contributors.