The official start of summer is just around the corner. Everyone's busy planning their next great adventure and preparing for another memorable chapter of their life. As a Utah SEO company, we encourage other locals to take advantage of Utah's friendly atmosphere and beautiful scenery and wildlife.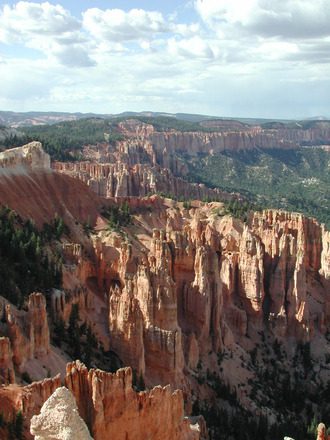 I surveyed the team within our company and here are three favorite activities of our Utah SEO's.
1. Camping
Camping promotes bonding and good relationships among friends and family. As SEO National's President, I take it a step further. I often incorporate outdoor adventures and camping into our company parties. I feel that nature brings clarity to the mind and provides for a much-needed break that encourages inspiration upon return to the workplace. Here's a few favorite camping spots from our SEO's in Salt Lake City.
Tanners Flat
Spruces
Albion Basin
For me, personally, I enjoy hitting Bear Lake and Flaming Gorge. The gorgeous blue of Bear Lake's water is second-to-none and the scenic beauty of Flaming Gorge's vastness is amazing.
2. Hiking
Ready to immerse yourself in abundant wildlife and beautiful landscapes? Hiking is for you. Utah also has some of the best hiking trails in the nation. The greater Salt Lake City metro area offers trails like Ensign Park, Mueller Park, Wild Rose Trailhead, and Timpanogos.
The summit of Mt. Timpanogos tops the list of Utah's most visited hiking spots. Who wouldn't love its spectacular views, breathtaking landscapes, and rich wildlife? A cave, spring, lake and other works of nature await you.
Not to be excluded, Northern Utah has a ton of great, close hiking trails, too. Being that our SEO company is in Northern Utah, I love to check out Davis County's trails site for an exhaustive list of great hikes.
Southern Utah offers an abundance of National Parks to choose from, which leads us to the next item on our list.
3. Visit the National Parks
Utah's National Parks are more than ordinary destinations. They have imprinted their name in history as some of the most incredible works of nature.
Arches
Zion
Bryce Canyon
Capitol Reef
Canyonlands
Viewing spectacular landscapes, experiencing wildlife in its rawest form, and seeing those breathtaking rock formations are guaranteed ways to enjoy Utah's summer.