Search engine optimization agencies specialize in increasing your company's online visibility. But with a crowded field of SEO agencies to choose between, how do you know which one is right for you? We asked a panel of SEO experts to share helpful advice on vetting the options. Here's what they had to say: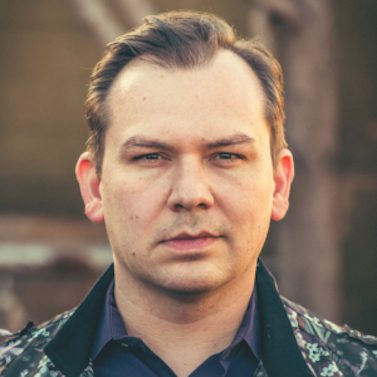 Rodney Brazil
Rodney Brazil is the principal marketing consultant at
Komalty
Content Strategies in Oklahoma City, OK. He has developed content strategies for many U.S. companies, specializing in local SEO and e-commerce content marketing.
Skills
You must take time to assess the skills and availability of your internal team before choosing an SEO agency, because successful campaigns require work from all parties. As marketers begin to optimize online resources for organic search traffic, they rely on your internal team members for input regarding target audience, product benefits, existing marketing goals, and more.
For an SEO agency to build effective inbound links, they will need input from product managers and customer service representatives alike. This first-hand knowledge of products and services will help marketers uncover the types of content that will best support your goal, ultimately making your site more visible to qualified leads.
Your SEO agency will need ongoing feedback on content pages in development, video scripts, industry jargon, keyword opportunities, and more. While your agency's account representative will learn more about your business over time, quick and accurate feedback from the internal team will always be critical.
Protect your reputation
Step one involves deciding who NOT to choose, as some companies can do long-term damage to your rankings and reputation. An excellent place to start here is by sharpening up your spam detector skills. If you get spammy emails, bold promises and communication with lots of language errors, avoid like the plague.
Step two involves finding a company that can explain their process simply and can show you case studies and testimonials. These past and current customers should be brands that have a similar or better standing in their industry as compared to yours.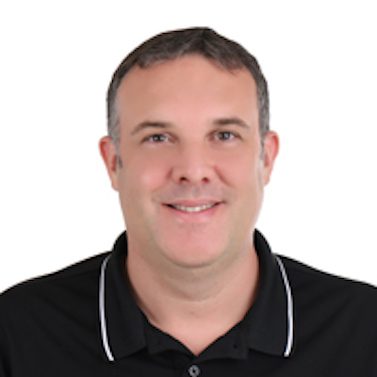 Jason Lavis
Jason Lavis has been involved in sales and marketing for 30 years, the last 10 or so spent online. He's currently working on three online projects: Out of the Box Innovations, 
drillers.com
 and NatResPro. These companies are all related to digital marketing in the energy industry.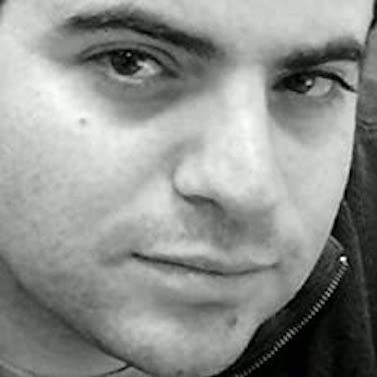 SEO evolution
When I choose an SEO agency to work with, I look for the ones that understand how SEO has evolved, If you start talking to me about a whole strategy built around link building, our conversation will quickly end. I expect the agency to ask the right questions, ask to do a website audit, see what elements of our site need improvement and provide practical steps to improve our SEO from a technical and content-based perspective. Link building can be for dessert.
It's all about communication
Over the past several years, we have worked with a few different SEO agencies. My best advice is if an agency is not working out after a reasonable period of time, move on. After working with a few larger agencies, we have found success with a more [tailored] agency model.
Four SEO companies later
We have worked with three different agencies, now on our 4th. About seven months ago, we decided to go with a different approach. We contracted a veteran consultant with his own small team. We work with him directly, rather than a large, well-known agency with many layers.
Under promise and over-deliver
Look for agencies that mention more about communication and less about sales pitch. Looking back, agencies spent as much or more resources on the sales process than the delivery process. Colorful monthly reports do not replace consistent communication. We work in a fast-moving industry; what our target was three months ago may have changed.
Ask for previous reports
If you want to drive a CEO crazy, send confusing reports, or pass the buck. If I had a dollar for every time I heard, "blame Google," I could buy my staff of 600 lobster for lunch.
Why hire an agency?
We outsource our SEO because we are experts at what we do—IT solutions, not online marketing. We have considered bringing the work in-house, but upon further research, it was cost prohibitive to hire a team necessary to handle the scope of the project.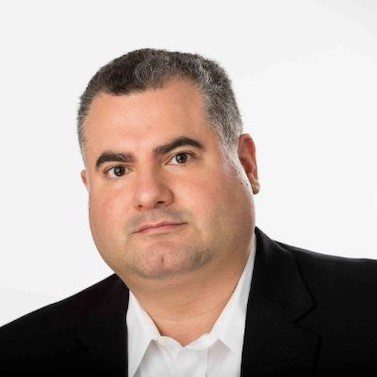 Ian McClarty
Ian McClarty has over 20 years of executive management experience in the cybersecurity and data center industry. Currently, he is the CEO and President of 
PhoenixNAP Global IT Services
. PhoenixNAP employs a staff of over 600, operating in 9 locations worldwide.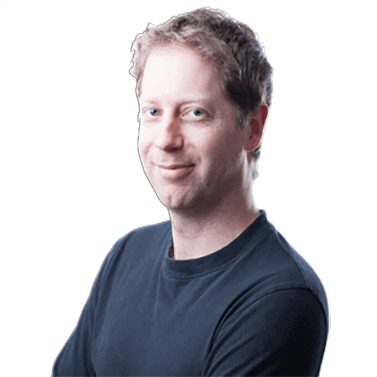 Richard Patey
Richard Patey is the founder of Startup Norfolk and teaches businesses how to choose an SEO agency by collecting reviews from people who have been burned.
You should choose an SEO agency that can demonstrate they have ranked clients in hard niches but, most importantly, can tell you exactly how they did it. You don't want to pay for black magic, but gray hat SEO is fine as long as you are fully aware how links are being built so that you can assess the risk to reward. Or you can simply choose a white hat agency that only helps clients to create epic content and then reaches out to relevant publications to see if they would be interested in mentioning it.
Promises
The key to finding a good SEO agency is looking at what they promise. Do they say they'll get you on the first page of Google? Do they make solid promises about where they can get you in a very short amount of time?
If the answer is yes to either question, run for the hills. Good SEO strategists know they can't promise you a first-page position on anything; they can't make solid promises at all. All they can do is their best for your situation in an ever-changing search engine environment.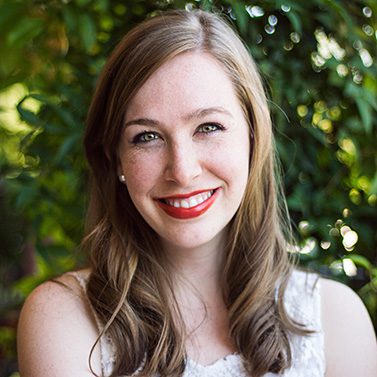 Kenzi Wood
Kenzi Wood is a professional content writer and entrepreneur who helps marketers ramp up their content marketing efforts. Find her here:
kenziwrites.com
No one-size-fits-all
Every website needs something different and it's important to choose a firm based on your needs.
For new or small websites, I recommend choosing an agency that focuses on building high quality, authoritative backlinks. Most of the technical SEO won't have a dent on a new website's rankings – just take care of the basics like meta data, h-tags, title tags, image tags, keyword density and focus the rest on backlinks.
Mid-tier websites (DR 30-45) should have a slightly higher focus on technical SEO (improving site speed, deleting thin pages, site architecture, interlinking), but there should still be a great focus on backlinks. The SEO firm should be able to find low competition keywords that require no backlinks for the website to rank for.
And lastly, if you're a large, established website with a lot of links (DR 50+) then most of the focus should go into keyword research, content creation and CRO (conversion rate optimization). Your website is strong enough to rank for most low-to-medium competition keywords so there's a lot of fruit to be picked.
The firm should also have a copywriter who can increase click-through-rates and engagement time on the website. Backlinks will also come naturally, but this doesn't mean building backlinks should be neglected. If there's a high volume/high competition keyword that you're trying to rank for, you'll need a firm that can manually build high authority links to those inner pages. But at this stage, you'll want to hire an SEO firm that really specializes in keyword research and allow your site to rank for as many as possible without needing backlinks.
Ask, ask, ask
To be a better shopper for SEO services, businesses should look for three things: transparency, reporting and return on investment.
Transparency
First, a reputable agency will be transparent with you about their activities. We have a client in Miami who used to pay $500 per month for SEO but never had any meetings with the agency and was upset that they only received leads when they complained. Turns out that the SEO agency was secretly running Google Ads for a few days anytime the client complained but was ineffective at performing any real SEO activities.
Ask for reports
Second, businesses seeking SEO services should ask to see examples of reporting that the agency provides. A reputable agency will provide regular reports or access to a reporting dashboard and take time to meet with you and review the data.
Ask for examples
Third, ask an SEO agency for examples of how they've generated a positive return on investment for other clients. One way to estimate ROI is to multiply the lift in organic traffic since the SEO campaign's inception by the value of that traffic (Google provides this data) compared to the cost of the SEO services over the same timeframe.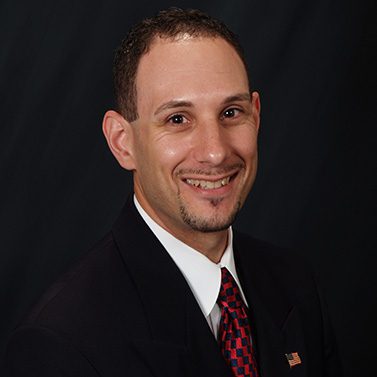 Randy Mitchelson
Randy Mitchelson, APR, is an award winning entrepreneur, writer and community leader. After holding leadership positions at KeyBank, Marketplace Bank and Bank of America, Randy founded National Web Leads and started an internet marketing and public relations career that has evolved into becoming vice president at
M & M Multimedia, LLC
, a digital marketing agency, and Google Partner based in Bonita Springs, Florida.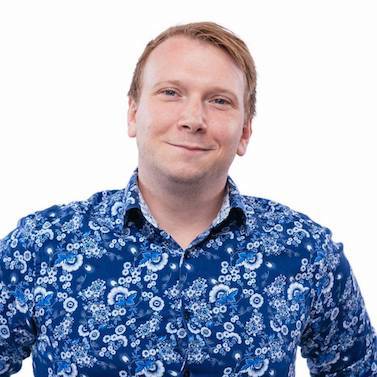 Reece Mack
Reece Mack is the owner of
Rebel Thought
Leadership Marketing agency and an offsite SEO expert. His work has been featured in outlets including Forbes, The Province, and Seeking Alpha.
Look to the future
Choosing an SEO agency is a tough one. With the market saturated with possibilities, it's easy to make a decision that doesn't work out. The biggest piece of advice that I give to clients now is to choose an agency not for your needs today but for the future of your website. That means focusing on three things; improving both onsite and offsite SEO with a heavy focus of building domain & page authority, using as much structured data as possible, and building the reputation of your business. Businesses should be looking beyond the case studies. Instead they will want to know that the agency has a consistently positive track record of performance and have their pulse on emerging trends.
Trackability
In short, one that is able to track all of your data. Unfortunately, some SEO agencies can be questionable organizations, making gut decisions and claiming ambiguous results, rather than using solid data to base growth tactics on. Try and find an agency that can prove that they are able to use all data relevant to your business, such as contact forms, site visits, bounce rate, click-through-rate (CTR), phone calls, etc. This will separate the real deal from the cowboys.
It could be a good idea to ask what tools they use to monitor and utilize data. From an SEO perspective, Moz, SEMrush, Ahrefs, and Google Analytics are all solid resources for data. If the agency mentions these, then at least you know they have access to good data.
Ask for prior results
When choosing an SEO agency, there is a lot to keep in mind. Remember your goals, take into account their expertise, costs, agency reviews, and contract obligations. All agencies are not created equally. Do they have established case-studies in your niche? Do they guarantee any specific metrics? Don't be afraid to ask questions and ask for prior results. An agency that can't provide you with the answers you are looking for should be avoided at all costs.
Know what to know
Stay informed
There are so many good resources these days to get you the knowledge you need to be great at SEO, but none of them as good as Moz. Their beginner guide can get you up to speed with what's working and what's not. And, for a fraction of the cost of paying an SEO firm, they can help you monitor your progress.
Make decisions
The world of SEO is huge. Should you spend the time on on-page optimization? Offsite relevancy? Content creation? What about Local SEO vs. organic SEO? DIY-ers likely can't do it all, and even if you could pay an agency, paying them to do everything is going to be cost-prohibitive to say the least. After learning how to go about SEO, make decisions on what's going to be the best bang for your time and start there.
Hire for what you need, instead of all of it.
There is still a place for SEO agencies, even for DIY-ers, because you can't likely do everything on your own that you'd like. In my mind, this is where agencies can help. With you as a driver of your SEO (and marketing plan), you can contract with experts to help supplement what you don't know how or want to do in the weeds. In this model, you're likely to have more success with an SEO agency than you would in pivoting everything in your plan to an SEO agency.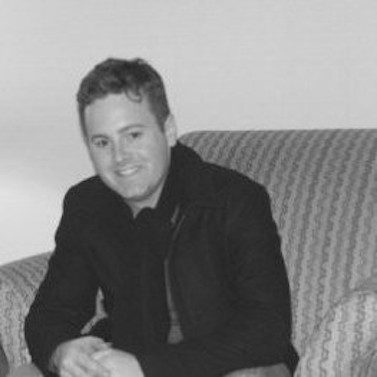 Jimmy McMillan
Jimmy McMillan is the owner of
HiBMI.com
, an online independent life insurance agency.
Familiarity
It is absolutely critical that you choose an SEO agency that is familiar with your business. We worked with an SEO team that proposed a dynamite strategy for E-commerce, which would have been great except we are not in E-commerce. Short form content (and lots of it) just doesn't work as well for a financial services, high-touch point product like life insurance.
Anybody can run an SEO spider on your website and call themselves a consultant. However, this agency didn't understand our business at all, and we wasted valuable time and resources because of it.
What do they recommend
Even if you're versed in what you need already, don't tell any of the agencies that. Instead, ask each agency what they recommend based on your situation and needs.
What approach do they take? Do they pile every service you'll agree to into an invoice, or ask you qualifying questions to find out what your wants, needs, and goals are, and provide a customized solution to that end?
Many agencies will give a boiler-plate "solution" to any business that walks in the door. On the other hand, some agencies will even go so far as to advise against certain services, such as if they don't make sense based on the prospective client's max budget.
After meeting with everyone, compare your notes. Why did agency A say I HAD to have X, but agency B said it wouldn't be worth it unless we doubled our budget? Hm…
Finally, present your notes to your final choice or two and ask what they think of the discrepancies. This is the final test – they should be able to tell you the black and white of things, and they might just be your perfect choice.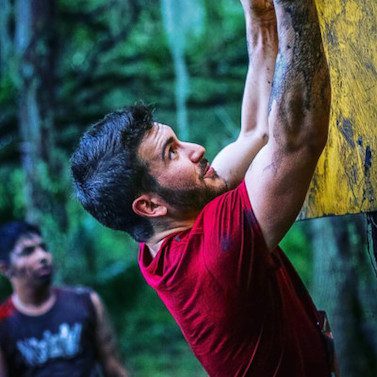 Devin Beverage
Devin Beverage is founder and growth strategist at
DevBev Co.
, a growth-focused Digital Marketing Agency with a dedicated team of SEO experts. DevBev Co.'s brand-focused approach promotes long-term scaling and growth.
This is a crowdsourced article. Contributors are not necessarily affiliated with this website and their statements do not necessarily reflect the opinion of this website, other people, businesses, or other contributors.