Search engine optimization
is a critical component of building your online presence. Lots of businesses do it—but not every business does it well. So what's the secret sauce? We asked business and marketing experts to weigh in and here's what they said about executing winning SEO.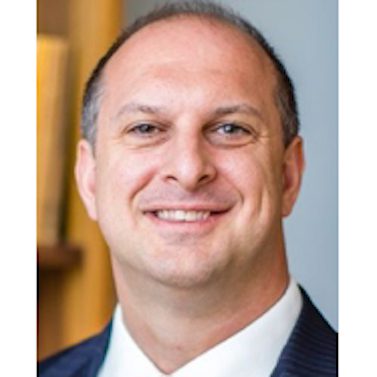 Dan Sondhelm
CEO, Sondhelm Partners
Dan Sondhelm is the CEO of
Sondhelm Partners
, a firm designed to help institutional investment managers, mutual fund and ETF firms, wealth managers and fintech firms attract investors, strengthen distribution and build brands through marketing, public relations and sales strategies.
SEO is never-ending
SEO is a never ending process. You should understand your domain rating, determine those of your competitors, and commit, or not, to strengthening your rating so you are found online more often when prospects and other audiences search for relevant key words. You can improve your metatags and static content for relevance and post engaging, timely content your target audience wants to read. You can also earn backlinks from high-ranking websites so Google believe your relevance.
Sometimes you have to be creative to earn these links in multiples – think scholarships and calculators, for example. Then, rinse and repeat. You will make progress over time. It's fun to see how your domain rating and other statistics compare to the competition over time. It's easier to make progress when your rating is low than when you are competing with fewer, stronger websites.
Have fun with it and, most importantly, remember this is just one aspect of the marketing mix, so use your resources appropriately.
SEO is crucial
Search engine optimization, or SEO, is a very crucial part of running a business and enables you to rank on Google or any other search engines. It also helps you get more business and site traffic.
There are multiple techniques to perform SEO on your website:
Keyword research
Keyword research is often the starting point of SEO. It helps you identify your niche and your ability to rank on specific keywords.
Content marketing
Content marketing is another way to perform SEO, in which you can start creating content that attracts your audience. It could be graphical representation [such as infographics, images, posts] or textual [blogs, guest posts].
Link building
Link building is putting your links on another website to attract traffic. It is the most effective way to build your traffic and search engines loves it.
On-page optimization
On-page optimization is the SEO backbone which helps you optimize your content with multiple aspects:
• Keywords
• Long tail keywords
• Content promotion
• Image optimization
Adeel Shabir
Adeel Shabir is a Content Marketing Executive at
syedirfanajmal
– a media outlet focused on the gig economy.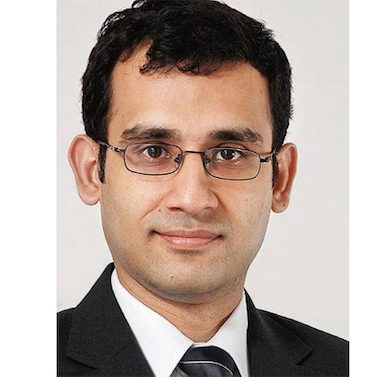 Jayakrishnan
Jayakrishnan is the Product Marketing manager for Livprop Chat Services. He is a digital marketing professional with over six years of experience in SEO, copywriting and PPC.
SEO has transformed
In recent years, the amount of transformation that SEO has undergone is unprecedented. As per reports, the speed of change will only pick up in the coming years.
EAT
Improve your EAT score — In short form, you might have heard of EAT as "Expertise, Authoritativeness, Trustworthiness." This goes beyond just having guest blogs published on third- party sites. You need to actively maintain your LinkedIn profile, get regular inbound links to your personal and business website and participate in industry forums.
Relevancy
Improve relevancy score — Today, link-building goes beyond anchor text and domain authority. The link quality is measured based on relevancy. If you are marketing an interior design enterprise, having a link from a local real estate website is worth more than a link from a Forbes page about Apple iPhone (through link comments).
Local SEO
Rock the Local SEO scene – Local SEO is the foundational block for any large-scale SEO undertaking. You need to double-check to ensure NAP consistency across the third-party posts. Also, focus on getting targeted local links to your business, which will consistently increase your search positions.
Youtube
Create a YouTube channel – Google SERPs are getting more competitive and crowded with each passing year. In this situation, you could very well utilize the second largest search engine, "YouTube," to build your brand's trust and authority. You can start addressing specific pain points on YouTube to build the authority of your website.
Content hubs
Work on creating content hubs – When it becomes hard to get a relevant inbound link, you can instead work on improving the internal link architecture. You need to start by ranking for relevant information queries in Google. Next, you can link from relevant informational articles to your home page. This will likely work to improve your rankings.
Today, SEO is definitely harder and requires a much better skill set than it did four years ago. But it's also long-standing and less-fickle.
Three C's
All you need are the basic C's to perform SEO.
• Code
• Content
• Credibility
For all three, one will need to research keywords, competition, trends, and backend basics. Having quality tags, quality keywords/UX rich content, and quality referrals will put any site in good shape to rank.
SEO is an ongoing process and will never be completed. Always maintain the website, update it with new and fresh content, and, most importantly care for those visiting. Having a user-friendly site is most important for all types of users, whether they be mobile, tablet, or desktop or those with closed captioning of videos. There are always ways to improve a site and perform better SEO.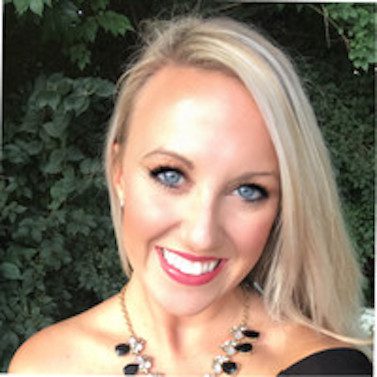 Celeste Huffman
Digital Marketing Specialist
Celeste Huffman is a Digital Marketing Specialist with over 7 years of experience in website management, SEO, and analytics. Web:
rocketweb.com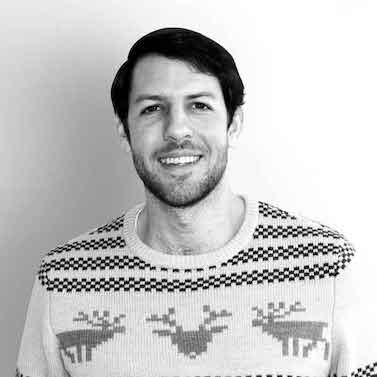 Adam Gingery
Digital Strategy & Paid Search Manager
Adam Gingery has strategized SEO and PPC accounts for large apparel brands, law firms, B2B firms, and more. When he isn't testing out new smart features in Google Ads, he's coming up with SEO and content strategies for clients. Web:
majux.com
Ask yourself
How well is your website build?
Firstly, ask yourself if your site is technically sound. This leads to a whole genre of sub-questions:
• Are your images compressed?
• Is your site mobile-friendly?
• How quickly does your page load?
• Do you have unnecessary scripts or plugins slowing down your site?
• Could you use a CDN like Cloudflare to get your site to serve content to users faster?
Start checking off those boxes one by one, then use Google's Lighthouse audit tools (as well as technical audit tools from SEMRush, Ahrefs, etc.) to dig up new technical issues.
Content
Next, do you have the right content on your website? This one is obvious, but many businesses don't get around to producing high-quality content around their niche. Ask yourself if your site has content that is genuinely valuable to the people you want to attract. If you can't honestly say yes, and if all of your content is sales-oriented and pitchy, you probably won't attract significant organic traffic (or backlinks — but that's next). Do keyword research, use Google's "People Also Ask" feature, and find other methods to identify pages and topics that you should cover on your site.
Backlinks
Thirdly, you need to match and exceed the backlink profiles of your competitors. Use a tool like Ahrefs to see what backlinks other sites in your niche have, and take steps to get those links as well. This is a huge area of SEO, so if you're new to the whole "link building" phenomenon, check out resources by guys like Brian Dean and Rand Fishkin.
So that's the gist of it. Start with the big questions and get to work from there, one small task at a time. It takes patience, but after a few months of steady work, you WILL see results.
SEO has branches
SEO has two branches–on-page and off-page. On-page SEO includes technical aspects, like the URL of each page on your site. It also includes internal linking and the page's text and design. In my work, I focus on keyword research, page optimization, and creating new content.
Keyword research should inform the keywords you target for your pages. They should be included within your content to optimize it along with other relevant keywords. If you don't have an optimization tool, including the keywords in the text of the article will help your page rank well.
Craft new content around keywords and use questions. Voice search is growing, so using questions in your headings will help your site and page stay ahead of the game. It will also help you win snippets, which can drive a large amount of traffic to your site.
Internal links make your site cohesive and connect website visitors to more relevant content on your site. They also help improve dwell time.
Off-page SEO includes social media activity and do-follow backlinks. Links indicate a page's usefulness and authority, which help pages rank high in search engines. The higher quality of your backlinks, the better. High quality backlinks are from relevant sites and from sites with a high domain rating.
Building links takes effort and strategy. Most of the time, links won't come to you. Guest posting is a great way to build links.
Social media engagement will help drive traffic and raise awareness about your site. As you grow your following, you'll have direct interaction with your audience. This will help you have a better understanding of what your audience is interested in, which will help you write highly relevant content.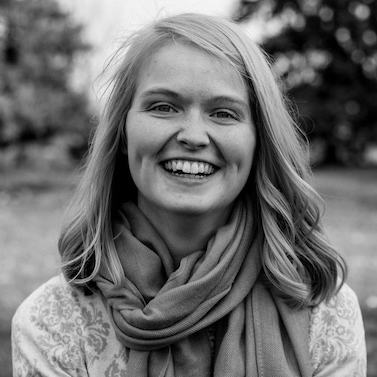 Alice Stevens
Senior Content Strategist
Alice Stevens loves learning languages and traveling. She currently manages debt and tax relief, life and health insurance, and car warranty content for
bestcompany.com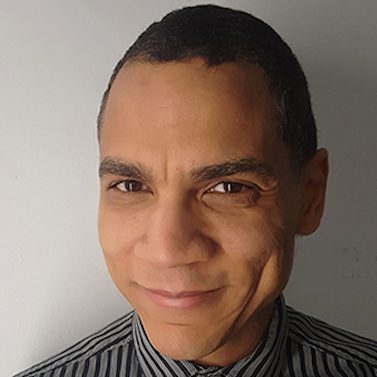 Stewart Small
CEO
Stewart Small is a Web developer and founder of
Kttp Inc.
a full-service web agency.
Four steps to SEO
While it would take an entire book to delve into every detail of what SEO is and how it works, we'll separate it into four basic steps:
Analysis
The first step involves heavy analysis. You will analyze your own website, your competitors' websites, and your target audience. When checking your website against your competitors', the goal is to determine the keywords that each of you is in control of. You will then have an idea of what keywords you are strong with and which ones you need to work on more to best your opponents.
Keyword research
The second step involves keyword research. You will need to perform this constantly in order to keep up with keyword ranking. Keywords don't remain at a set level of strength. Trends and recent events will always cause new keywords to appear and old ones to diminish. Essentially, your goal is to rank any keywords that suddenly gain a higher ranking before your competitors are able to steal them. On top of that, you will also be able to see when keywords start to lose their power so that you won't waste your time including them anymore.
Content optimization
The third step involves the direct optimization of your content. Keywords alone are not enough to build a strong search engine ranking. Your content should have optimized headings, meta tags, sitemaps, etc. Optimizing all of these things, as well as including the necessary keywords, will greatly improve your chances at gaining a higher search engine ranking.
Continually test
The fourth and final step is to continuously test your website ranking and keep it well-maintained. It takes months, if not years, to build a strong ranking, and it can be lost overnight if you're not careful. Remaining up to date on trends and high-tier keywords is essential to getting onto that coveted first page of Google search results!
SEO is a constantly changing thing and requires a huge level of attention. However, following these basic steps is a very good start!
Not a one-time thing
It's important to note that SEO is not a one-time thing, and it takes a lot of hard work. Don't expect to write one article and see results right away. You need to be consistent and post articles with the keywords you want to rank for every week. The results might come after 6 months or more but are definitely worth it.
Make sure you analyze your competition, optimize your website, monitor your results and constantly work on your content if you expect to improve your search engine rankings.
Aleksandra Simovic
Aleksandra Simovic has been a Marketing Manager for 4+ years, and is currently working at
Vacation Tracker
This is a crowdsourced article. Contributors are not necessarily affiliated with this website and their statements do not necessarily reflect the opinion of this website, other people, businesses, or other contributors.