July is National Parks Month. Being that SEO National is a Utah SEO Company we wanted to feature Utah's mighty National Parks.
What can you expect from visiting Utah's National Parks?
What are Utah's parks' characteristics?
What makes them stand out from other destinations?
Utah National Parks are among America's most marvelous destinations. Five iconic National Parks are located in Utah.
Arches National Park
Bryce Canyon National Park
Capitol Reef National Park
Canyonlands National Park,
Zion National Park
Having these five natural wonders has earned Utah the nickname of America's "National Parks Capital." Here are some of what you will experience at National Parks in Utah.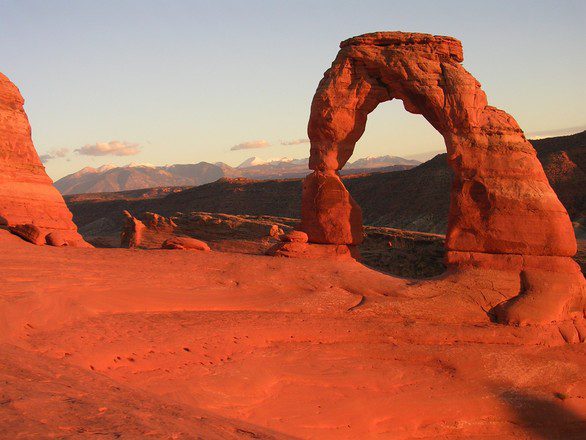 Outdoor Adventures
Ready for adventures? National Parks in Utah have no shortage of activities. Enjoy adventures in moderation like hiking, camping, or biking or try more heart-pumping activities for the brave at heart like rock climbing, rappelling, or helicopter rides.
Awe-Inspiring Landscapes and Rock Formations
Utah's National Parks have landscapes that will leave you scratching your head and asking, "How were those things formed?" You'll wonder how the spectacular landscapes and rock shapes of Bryce Canyon and Arches came to be. Lucky for you, enjoying the parks educational materials is part of the experience.
Bonding with Friends and Family
With such beauty and adventure ahead, why not share it with those closest to you? If you want to spend time with your family or friends in a unique way, plan an escape to one of Utah's National Parks. Enjoy memorable times and strengthen bonds with those you love.
Utah's National Parks also make great corporate getaways. With conference centers and accommodating hotels, Utah's SEO National regularly visits southern Utah to take in the beautiful, inspiring scenery ourselves.
At SEO National, we enjoy offering search engine optimization in Utah. Who wouldn't love the beauty of National Parks in the summer and the soft snow in the winter that Utah offers? Taking a break is often the best way to increase productivity. For National Parks Month, get out and enjoy.