Everyone loves Halloween. Who would not be excited to act like a kid for a day again, wearing and seeing amazing costumes, and watching out for surprises? Like everyone else, SEO National takes Halloween very seriously. Here's our top 5 office related costumes.
5 – Nerd
What would a top 5 nerd costume list be without, well, a nerd? It's the return of the nerd!
Reveal your invincible, all-knowing, and geeky side. With funky accessories, you will shed you sex appeal effortlessly as you appear in your un-adulterated and fantasy-enamored persona.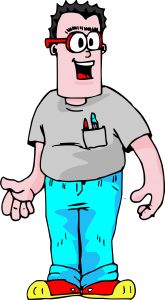 (YOdesigner / freeimages.com)
4 – Computer
You can be a computer. Why not? It is not hard. The best part is that you can use computer pickup lines to highlight your character. Here are some hilarious lines.
Is your name Google? Because you have everything I've been searching for?
Is your name Wi-fi? Because I'm really feeling a connection.
You've stolen the ASCII to my heart.
Are you a computer keyboard? Because you're my type.
Isn't your e-mail address beautifulgirl@mydreams.com?
A quick image search on Google will give you plenty of ideas.

3 – The Boss
Everyone likes to be the boss, so dressing up like a corporate executive is always a favorite. Plus, you do not need to worry much about costume details. All you need is some stuffy clothes and an attitude? Am I right?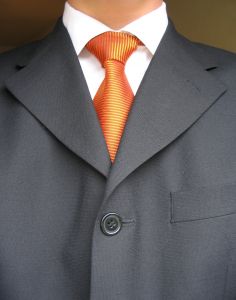 2 – Milton from Office Space
Milton is the funny and sympathetic character in the movie Office Space. His biggest concern in his working life is his ownership of a stapler. The now cult-like character has become a costume favorite among offices. His attire and general features are very distinctive and recognizable. A comb-over hairdo, large glasses, disturbing mustache and a red stapler is all you need to reflect this iconic character.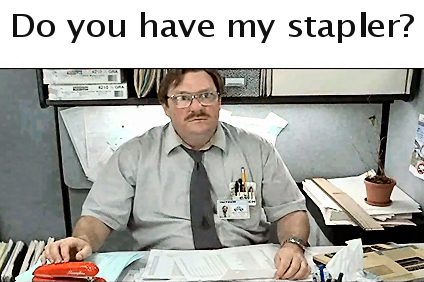 1 – Bill Lumbergh from Office Space
A caricature of corporate management, Lumbergh is the division Vice President of the software company Initech. Bill Lumbergh has a strong and dominating personality. With a dash of vanity, on top of his faux pas attire, he is indeed a very comical antagonist. Here are some important highlights to make sure you nail Bill Lumbergh.
He drives a blue Porsche 911 SC with a vanity license plate "MY PRSHE"
He wears a two-tone shirt with French cuffs,
He has suspenders and a belt buckle for his dress pants
He always carries with him his mug