In the process of generating content to drive up search engine rankings, many SEO companies encounter roadblocks. Balancing the need to create relevant, quality content with the necessity of generating enough unique content can be challenging. Knowing which is more important and how to prioritize your efforts is vital. Read more below to see what other SEO experts are doing to optimize their time and content.
Write Customer-Centric Content
It would be an oversimplification to say "quality over quantity," but it wouldn't be untrue. The fact of the matter is, although content quantity is important, it cannot (and should not) trump content quality. A longer piece of content, ranging above 2,000 words is more likely to rank among the top 3 SERPs of Google according to a research carried out by Hubspot. But this result only strengthens the argument for giving precedence to the quality of content. That's because a 2,000+ word content piece is more likely to address the concerns and questions of users and do so thoroughly. Thus, quality dictates quantity, and that's how it should be.
That doesn't mean a single piece of content in a month is enough as an SEO strategy. There's plenty of evidence that suggests content should be published regularly. For example, in the same research, Hubspot found that small companies with 1-10 employees that published more than 11 blogs in a month drove significantly higher traffic to their website than similar-sized competitors who did not do so.
The conclusion? Write customer-centric content that fully addresses the needs and concerns of users, but do so regularly to increase the flow of traffic to your website. The key to maintaining the balance between quality and quantity lies in knowing what your users are searching for and providing them enough information on the topic that allows them to turn to your blog again and again for further answers.
Keep a Delicate Balance Between the Two
SEO is a great part of the strategies to make sure that you get in front of the audiences you like. It is ever-changing. Before, the quantity was all that mattered. However, technology evolved and made it possible for search engines to go past quantity and finally consider quality. This does not mean though that quantity is to be ignored. What you need to do is to keep a delicate balance between the two.
Here are 2 ways to do so:
Say "no" to keyword stuffing. Keyword stuffing is not the way to go anymore. The best thing to do is to make sure that the keywords appear naturally and not forced. Yes, search engines recognize content that is overly stuffed with keywords. This is not going to help. If anything, it might even do worse.
Get backlinks from relevant niche sites. Backlinks also used to be about quantity, where the more backlinks, the better. As the new search engine algorithms roll out, backlinks from non-relevant niches are considered toxic backlinks. Because of this, you should focus on building relationships with sites that are directly related to your niche.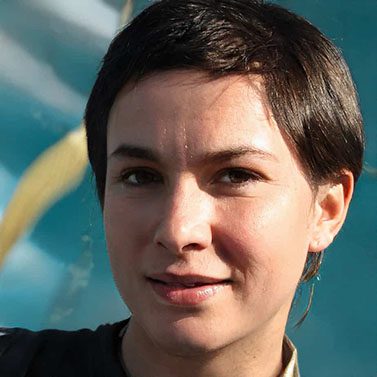 Samantha Moss
Samantha Moss, Editor & Content Ambassador at Romantific.
Tips to Balance the Quality and Quantity
We all want our SEO endeavor to be successful. We want our content to be engaging and informative for our target audiences, followers, and customers. As for me and my brand, although we spend a little bit more time creating content, we make sure that we create accurate and unique content, checking our content is spell checked and grammatically correct. Here are three more tips to balance the quality and quantity of your content.
Keyword relevance is a priority: You must write your content according to the niche or industry you are in. And you must also concentrate on one key topic and not be all over the place putting unrelated topics in your content.
Pattern your content to search engine algorithms: Your content will be on the first page of search results if you tailor your content based on the search engine's algorithm. This will ensure that you will always be on the first pages of the search results.
Give readers what they want: Post content that serves a specific purpose. Be informative and engaging. Research your target audiences and give them what they want.
Streamline the Review Process
The review process is often a bottleneck for SEO content writing. The content is written and ready, but the higher-ups that need to approve it simply haven't made time for it yet. To ensure quality, quantity suffers. If this is a problem in your organization, look for ways to streamline the review process.
Here are a few tips. Reduce the number of people who have to approve the content. Set a regular appointment for content review and look at a large batch of content at once. Limit yourself to one review unless a piece of content has a major issue. Hire a professional copywriter with experience in your industry, so you don't see major issues often.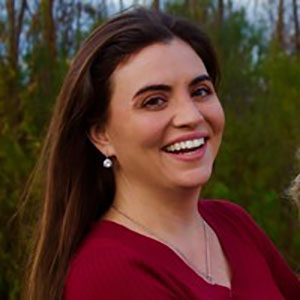 Juliana Weiss-Roessler
Juliana Weiss-Roessler is co-founder of 
WR Digital Marketing
, helping businesses reach customers online through social media, blogs, and newsletters.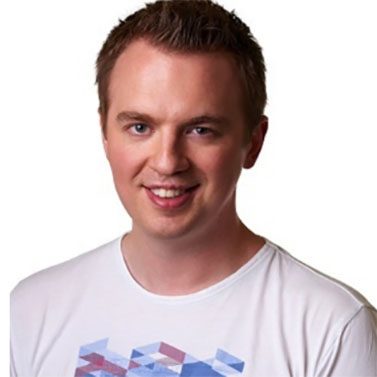 Mark Webster
Mark Webster is the Co-founder of 
Authority Hacker
, an industry-leading online marketing education company.
Don't Be Afraid to Look at What your Competitors are Doing
As a rule of thumb, if all of the top 10 results in the SERPs are more or less sticking to the same format and word count, there's generally going to be a good reason for that: probably because it works.
Don't try to reinvent the wheel when creating content. You can still put out high quality, valuable content that is better than the competition without straying too far from the "normal" formula. Think about how you can work within the existing framework but build upon and improve what's already out there. That doesn't mean coming up with a whole new layout or attempting to shake up the word count, but rather dissecting the actual content within and how you can make every word count.
Create a content calendar!
Putting in the groundwork early will allow you to quickly push out content when you need to put it on your website, social channels, and emails.
We do this by dedicating a good portion of our time doing keyword research and developing a content calendar that extends a few months. This means that we identify our keywords, develop outlines, and be ready to delve into writing when each deadline starts approaching.
While many companies feel like this is costing them a lot of time at once, it really makes it so much easier to sit down and start writing, especially when you are working with a larger team that you need to keep on track. This also helps keep the whole team on the same page when it comes to the direction of each piece of content.
If you put in the hard work up front, you will be able to push out more content rather quickly compared to trying to determine keywords and direction for each blog right before you attempt to write it. In fact, we would estimate that you spend at least an extra hour per piece of content if you are sifting through keywords and creating an outline for just a single piece of content.
Instead, doing all the research and sorting through the data all at once can allow you to come up with better ideas, see additional keyword opportunities, and better craft an outline based on your target keywords.
In your calendar you can also include social posting and off-page opportunities so that nothing gets lost in the shuffle.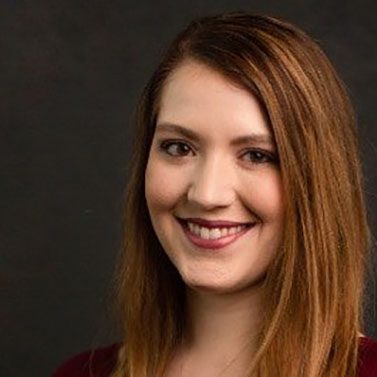 Chelsea Roller
Chelsea Roller is the Content Marketing Manager at 
Rank Fuse
. She graduated from the University of Kansas with a degree in Journalism and a minor in Linguistics.
Providing Outlines on an Article Per Article Basis
Balancing quality, quantity, and SEO optimization is made a lot easier through two main mechanisms. The first is providing writer templates based on the "types" of articles that your site publishes or by providing outlines on an article per article basis. These templates can include how to work the exact match and partial match keywords into the HTML tags (h2, h3, p tags, etc).
Another option is to use a tool like ClearScope, Surfer SEO, or Page Optimizer Pro that require a bit more work to set up but can create the templates for you based on data on the keywords you want to rank for.
Put the Information in Multiple Ways
I have always been taken aback by those statistics that enlighten you to the fact that an average blog post should contain 1500-2000 words, but the average reader will spend something like 2.5 seconds looking through your content before moving on.
It is important to ensure that your content is set out and delivered in a way that is extremely readable, where the content can be absorbed as quickly as possible so that your name/brand/website is referred to often. Having gained the information they need, they are more likely to stay on the website rather than moving on to another to find what they are looking for.
A way to streamline content, in my opinion, is to put the information out there in multiple ways. I'm talking through written posts, through infograhics, through video, or through live streams. The more ways that you put the same content out there, the more people you reach in the way that is right for them.
Tips to Streamline SEO Content Writing
• Efficient Use of Keywords – The density of target keywords should be thoroughly researched before content creation [and] should be between 1-2%. So for every 100 words, one can use it once or twice. The titles, meta description, and meta tags should be updated as well.
• Keyword Placement – The keyword should be used in the title, once or twice in the heading and then in the paragraphs.
• Image Optimization – The images used in the content should have the keyword in their title, but the image titles should never be the same.
• Readability – The content should be well-drafted with proper headings, sub-headings, bullet points/numbering, etc. The length of the sentences should not be more than 25 words. After every 300 words, there should be one heading or sub-heading. All this counts for good readability.
• Plagiarism – Everyone knows that the content should not be plagiarized. Before publishing the content, ensure to check the content for plagiarism. Why? Even if it's your unique content, it could have some similarity to the ones that already exist on the Internet.
• Length of the Content – Anything above 300+ words is good for SEO. A good SEO friendly article of 350 words can fetch more traffic as compared to a less SEO friendly 1500 words article.
• Internal and External Links – The content should include good internal links. The same goes for external links, but they should be linked to higher authority pages.
This is a crowdsourced article. Contributors are not necessarily affiliated with this website and their statements do not necessarily reflect the opinion of this website, other people, businesses, or other contributors.