Did you know that some reports estimate that nearly 40% of internet users have difficulty in locating local businesses online? Much of this is due to many small businesses not having a website, let alone local search engine optimization.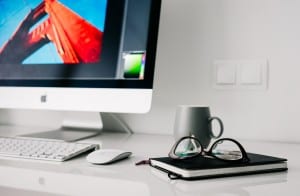 (source: getrefe.tumblr.com)
What is local SEO?
Local SEO is intended to empower you and your business to rank not just online but specifically for your targeted geographical area. Local search engine optimization improves the rankings of your business's website giving you a high priority for searches that are of the same locale as your establishment.
Good, local search engine optimization can bring new customers to your website and introduce you to warm leads that are ready to buy with the click of a button. With larger buying audiences preferring local, the right local SEO strategy can mean big bucks for your small business.
Since local SEO targets a specific region, it tends to lessen the amount of competition which leaves you with a more affordable option when compared to a national search engine optimization campaign. Lower amounts of competition also typically means quicker ranking and a quicker return on your investment.
SEO National's local search engine optimization campaigns are diverse.
Localized Google+/Places/Maps setup and confirmation
Listings in all major data aggregators for maximum, localized exposure (FourSquare, SuperPages, Acxiom, Infogroup, etc.)
Plus, content creation and other strategies that are standard with search engine optimization
Ready to start increasing your local business and sales? Download your free SEO report today and call us at 1-855-SEO-NATL (1-855-736-6285) for a no obligations, free SEO quote.