One solid website is better than diluting traffic across multiple domains.
SEO client wanted to split their SEO budget across two websites. Told them that was a bad idea.
"But, can't we show up more with more domains?"
No.
Unless your different sites serve unique purposes and have unique content to support unique products, you're wasting time with outdated, old school ideas.
You'll get more traction and bang for your buck if you build a single strong domain.
They listened. Only nine months into it and they're already up 20% in traffic.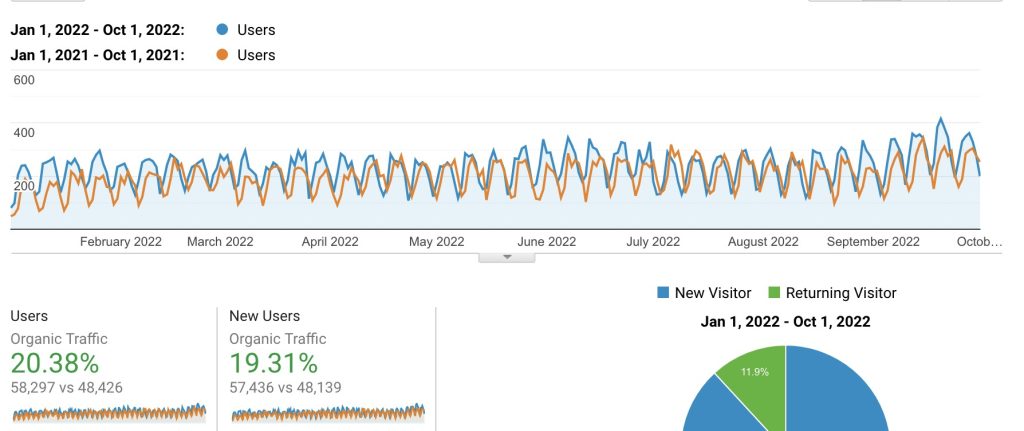 A strong website gets you:
less brand confusion/dilution
better website messaging
increased traffic
increased conversions
increased sales
Not to mention, saved time, cost, and headache managing a single website instead of multiples.
More money, less effort.