Father's Day is here, a time for us to honor our dads or embrace the time with our own family as they shower you with thanks for being a father. With most of my team here at SEO National being fathers, I have a great appreciation for this day.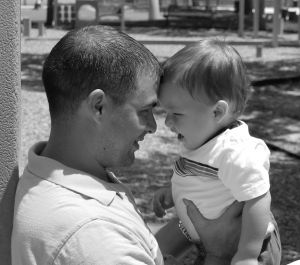 Here are a few classic ways to spend time with dad.
1. Bring the whole family to a sports game
What dad doesn't love sports? Why not take dad to see his favorite local sports team? As a Utah SEO company, the dads in our office embrace a few local sports.
Real Salt Lake
Salt Lake Bees
Utah Grizzlies
Ogden Raptors
Utah Jazz
While the Jazz may be out of season for Father's Day you could surprise him with tickets to the upcoming season.
2. Hit the greens
Don't worry if dad is not a professional golfer, or if you're just starting yourself. The goal of today is to spend time with dad. A few hours on a beautifully landscaped golf course enjoying Utah's beautiful summer weather is a great option.
You can make it a family affair by getting in some mini-golf, too.
3. Go bowling
If pops enjoys climate controlled indoors and maybe some greasy food or a drink, bowling is a fun and affordable way to spend time together. Best of all, bowling is fun for the whole family, no matter the ages.
4. Catch a big one
Utah has some of the best lake fishing in the world. Why not take advantage of it? Fishing in Utah is a relaxing way to spend Father's Day. Take in the scenic beauty, let the kids skip rocks, and hook a big one for dad.
5. Stay home
Who says you have to go somewhere or spend money to have a good Father's Day. Few things embrace the meaning of bonding than playing a game of catch with dad in the yard. Start up the grill, throw on some bbq, and enjoy whatever it is that tickles your fancy.