6 Ways (With Examples) to Drive Visual Marketing With Interactive Content
You must have heard the saying: a picture is worth a thousand words. Well, we are about to go beyond pictures by diving into visual marketing with interactive content. Visual marketing should be a key piece of your marketing strategies and we have got some solid examples to prove why.
In fact, experts advocate that this may be the single best way of fostering engagement with your customers. Why? So, you are trying to understand your property tax calculation or assessing what products suit your skin type. What would you prefer – Reading a long text-based content to solve the mystery, or using a quick calculator/assessment to get personalized results? We believe there's no competition here.
Converting your traditional content into an interactive visual type is a secret sauce for your visual marketing recipe. Here's what it is, how it works, and why it matters. Shall we start?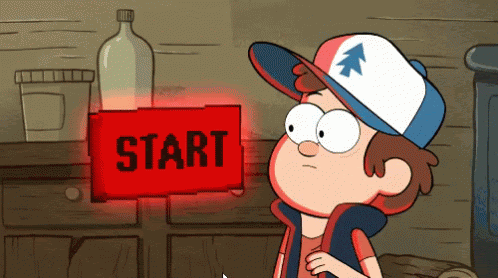 What Does Visual Marketing Mean And Why Is It So Important?
Simply put, visual marketing is the strategy of using photos, graphics, videos, and other interactive visual content types to increase brand engagement and market a product or service. Brands across industries can benefit from using visual content in their marketing.
Why is it important? – Because humans are visual learners. In fact, research says users are 80% more likely to read content if contains colorful visuals. Moreover, visual content is 40x more likely to be shared across social media.
Hence, using visual marketing strategies help consumers retain your brand information and keep you top of mind when they want to make a buying decision.
Which Interactive Content Fosters Visual Marketing?
Quizzes
Quizzes need no introduction. They are a form of mind sport challenging the users to answer questions correctly. This makes them one of the most fun and trending type of interactive content for visual marketing.
Due to the high engagement, they form one of the highest converting content types out there. Moreover, making the results shareable on social media or embedding them in strategic places will skyrocket your lead generation and conversion rates. The best part is that there are a lot of quiz maker tools that can help you create quizzes in a matter of minutes!
Let's take you through a case study. Barões Digital Publishing helps companies increase brand awareness and generate leads. Now, it was also looking for a strategy that can boost the conversion rates for their clients.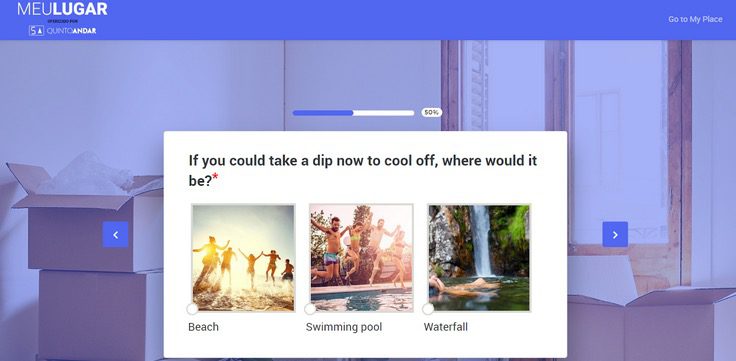 Hence, it approached Outgrow to create an interactive quiz 'Which City Should You Move To In 2020?' for one of their clients. Results? This content piece generated them almost 22k leads, 63k visits, and almost a 35% conversion rate (Now that's a whoppingly huge number!).
And, that's the power of using quizzes for your visual marketing!
Here's another quiz by UCAS, an admissions service company. These quizzes not only contribute to visual marketing but also provide value to consumers.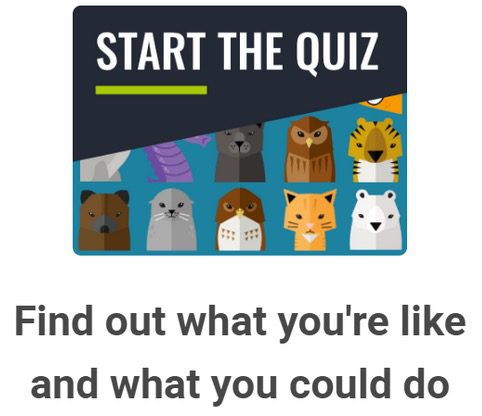 Source: UCAS
Calculators
Calculators are another great way to drive visual marketing. In fact, calculators have the potential to make miracles happen in terms of leads and sales generated. This is because of the value addition they provide to the users. It takes the users' input and calculates precise results. It's simple – no fluff, just pure data!
For instance, have a look at this Property Tax calculator by SmartAsset. No reading long posts to understand the breakup in your country. Just enter your input and done! No wonder, users highly appreciate this tool.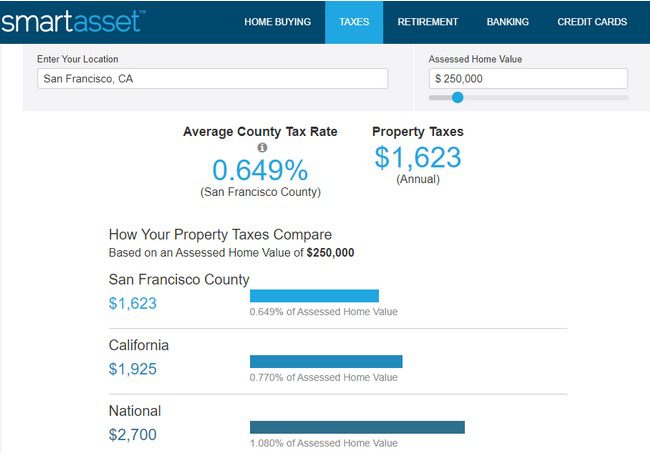 Source: SmartAsset
Surveys & Polls
Polls and surveys are interactive content aimed at getting feedback or finding new user data. They have been there since ages in the form of door-to-door offline data collection. But these one-click interactive polls have changed the game for marketers.
If you're wondering, polls and surveys have one basic difference between them. A poll has just only one multiple choice question while a survey includes more than one.
Here is a popular survey example by Walmart. These customer satisfaction surveys are a great way to learn about your customers' preferences, service feedback, or new product response.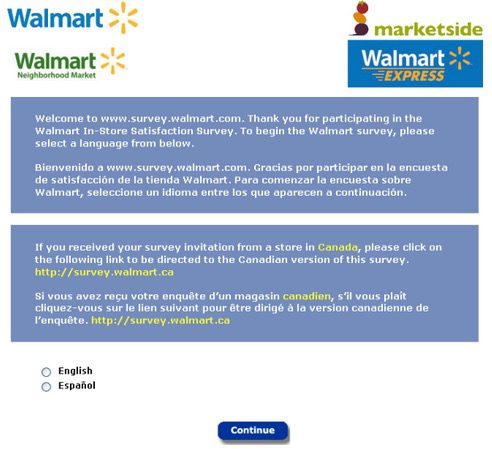 Source: Walmart
Assessments & E-commerce Recommendations
Assessments are basically "personality tests" in which users answer a few questions in order to receive personalized insights. On similar lines, e-commerce recommendations go one step ahead to suggest products that suit the personality of the user. These interactive content types allow marketers to get plenty of information about the user, making it a win-win situation for both parties.
Let's look at an example now. Sephora created a lovely Skin Care Finder to help its users find the right set of products that are suited for their skin type.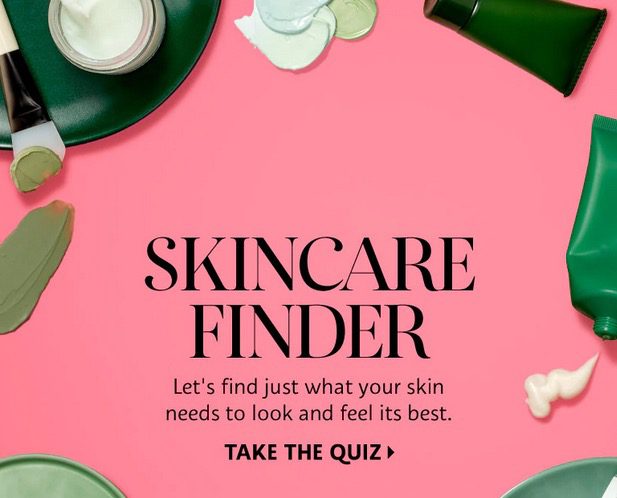 Source: Sephora
Giveaways & Contests
Who doesn't love giveaways and contests? And so, they form a huge part of visual marketing. They are the best way to reach a large number of new audiences in a short period of time. In fact, they can generate a handsome number of leads.
This example from Beat Of Hawaii is a fresh breath of air. COVID-19 trapped people in their houses for months. So, this "Win a free trip to Hawaii" contest is a visual treat for people. No wonder, it fetched 463 applications in just two days!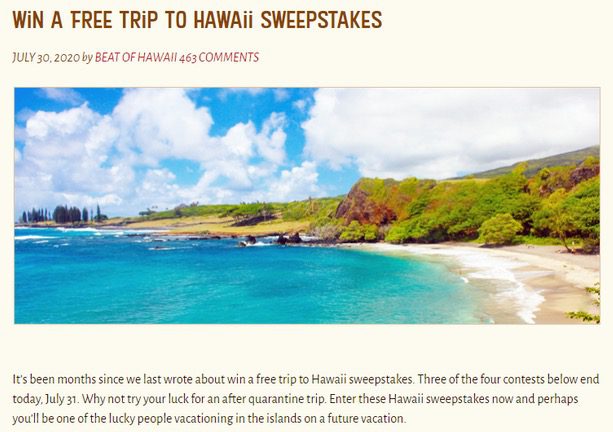 Source: Beat Of Hawaii
Chatbots
Chatbots are a widely-used interactive content type for customer service, sales, and support processes. Moreover, the advancement of technology with AI has led it to become the new avenue for visual marketing. In fact, it is expected to bring massive growth in retail sales (reaching $112 billion by 2023).
Here's an example from H&M. The chatbot helps users find their exact requirements and navigate easily throughout the website. Moreover, they can offer other recommendations based on the user's search patterns.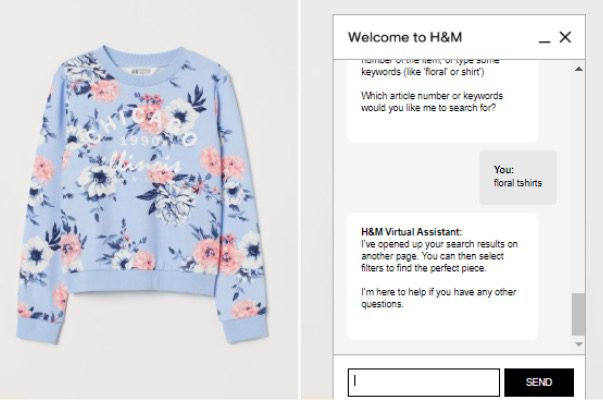 Source: H&M
Visual Marketing Tips To Improve Engagement
Use a visual CTA
Interactive content doesn't have to end at the results. It's equally important to direct people with a personalized call-to-action at this stage. Visual calls-to-action can be even more effective than usual, as it captures attention much more effortlessly. In fact, a study shows that visual CTAs with clickable buttons generate 25% more clicks than pure text CTAs.
Moreover, replacing CTAs like "Submit" and "Buy" with "Find out How" and "Get a Free Demo Today" can garner more clicks. For example, this CTA by Neil Patel captured our eyes.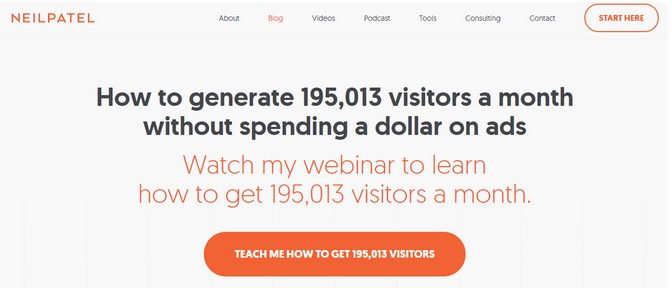 Source: Neil Patel
Use Multiple Formats
We covered plenty of interactive content types to drive visual marketing. However, you can inculcate other visual formats with your interactive strategy. From GIFs and memes to videos and infographics, there's no shortage of appealing visual formats to enhance your marketing.
Encourage UGC
User-generated content (UGC) can be a great way to boost your visual marketing strategy. They make your brand appear more human and establish a sense of social proof. In fact, 63% of US buyers rely on user-generated photos more than brand posts to make their decisions.
Here's an example from a lifestyle retailer, Aerie. In a campaign, it encouraged user-generated content by asking its fans to post unedited photos of themselves in a swimming suit.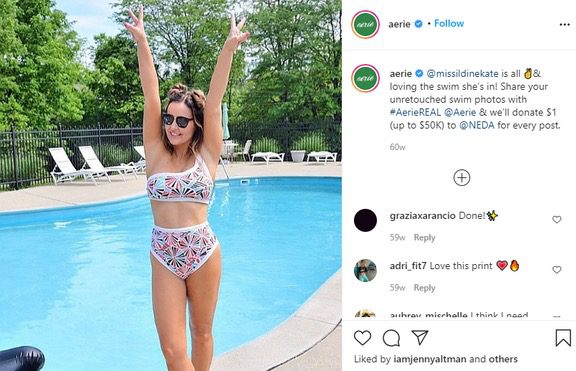 Source: Aerie/Instagram
Collect, Analyze, and Reuse Data
Using interactive content for visual marketing has a clear advantage for marketers. Here, users willingly give you their data. And, when that data is collected by voluntary means, that's the most valuable kind. Hence, make sure to strategically place a lead gen form to collect those precious data. This way, you can easily analyze what type of content you should deliver to which customer at what time.
Experiment and Test
They say that practice makes perfect. And, marketing is all about testing strategies to see whether it works or not. Be sure to keep testing different interactive content types to get the best results. This way, you will do more of what works and less of what doesn't.
Conclusion
While marketing trends will change over time as consumer behavior or preferences shift, visual content will undoubtedly be an inevitable part of how brands engage with audiences.
Moreover, interactive content proves to be more engaging, shareable, persuasive, and valuable, making it a key piece of visual marketing strategy in 2020 and beyond.
We thoroughly enjoyed crafting this blog piece with all the colorful visual content types. And if you had fun learning about them too, make sure to hit the comments section to show some love!
About The Author
Shreya Sinha is a full-time content marketer at Outgrow, an interactive content marketing platform. When not writing, she can be seen rocking a road trip or the beachside with her beloved ukulele!