Customer loyalty is the difference between a successful long-term business and one that burns out. It is easier to keep a customer than to find a new one. That's why it is important to appreciate existing customers, no matter how much you are also focusing on acquiring new customers. Here are a few tips to build a loyal customer base to keep your business profitable for years to come.
Constant communication is one of the keys to making your customers come back for more. Communication can be as simple as a weekly newsletter. If you have a Facebook page or other popular social media page, you can also use it for direct communication with your customers. Don't make it all about promoting your products. Overselling is not communication. Put in some information that you think will be useful to them as well. By educating your customers you keep them hungry for more knowledge, all while helping them help you by better understanding your product or service.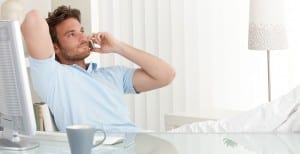 Provide human interaction. When customers call to ask for help or to inquire about something, make sure that they are talking to a human being who can adjust to complex problems. With technological advances, many companies replace sincere customer service with cheap, recorded, automated solutions. The problem is, technology can only do so much. Complex problems are better understood by humans. More importantly, technology has no compassion for fellow man.
Provide great customer service. Showing your customers that you are willing to go the extra mile to help them will make them feel like they're in good hands. The more comfortable you make them feel, the more comfortable they will be in telling others about you.
Give back to loyal customers. No one wants to let free offers go to waste. Giving back to customers in a form of rebates, freebies, gift cards and rewards points gives customers a reason to come back.
Be reliable and flexible. There will come a time when a loyal customer will need something that would require you to step up and make special arrangements for them. When that time comes, you must be flexible. Your customer confided in you and is relying on you for a reason. They trust your results. If you oblige, then you must follow through. If you cannot come through with what is asked, be honest about it. Reliable companies are always preferred by customers compared to those who are stuck in their policies.
Do not think that a great product is enough to make customers come back for more. Any day, a competitor can one-up your product or service. When that day comes, you are bound to lose customers. Your sincerity towards your customers will be the one thing that can hold you higher than the competition. Keep investing in those that invest in you.