The annual championship game of the National Football League, more widely known as the "Super Bowl" is the highest level of professional football in the United States. The game brings endless excitement, solidified unity, and countless advertisements.
2014's Super Bowl set records as the most-watched American television event in history with an audience of 167 million viewers. Don't be surprised if 2015 sets a new record. Such a large viewing audience means big bucks for the networks that make money on advertisers.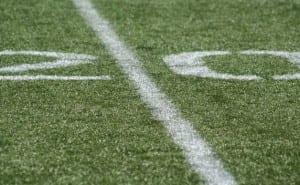 Is advertising during Super Bowl a gamble?
Because the Super Bowl us such a magnet for millions of people, any company or advertiser with deep would jump at the opportunity to put their business in front of millions of people. However, because of the cost of running an ad during the Super Bowl is so costly it can be a gamble for even the deepest pockets.
Last year, a 30-second commercial cost an astonishing $4 million. This year, it is expected to be $4.5 million dollars per entry. Sounds ridiculous? Well, yeah, but it's the truth. What's on the line that would encourage such lavish investments in advertising?
Super Bowl is the among the only opportunities to get your brand can be seen by more than 100 million people in a single swoop.
Most people watching Super Bowl are excited and motivated. When the viewers are in this state, your advertisement could have a positive impact on them.
Digital and social media add icing on the cake and extend your reach as people share ads that they loved.
Products commercialized in Super Bowl have a higher chance of being glued into the minds of the people who have witnessed the ad.
Brand credibility can be boosted because Super Bowl is a well-respected event.
Forbes comments that several studies have proven that a large percentage of Super Bowl viewers tune in for the sake of watching the ads as much or more so than the game itself.
Commercials in the Super Bowl aren't considered interruptions, as commercials are otherwise. Instead, they are an awaited part of the even that are embraced upon arrival.