SEO
How search engine optimization works
SEO involves many variables. Read how we find your perfect balance. The right blend of variables is required to build your brand and grow your consumer base.
How exactly does SEO work?  From a high level this is done through two processes.
On-page optimization
Off-page optimization
The first process is from within your website itself (on-page optimization).  We regularly work with your site's content and code structure to actively promote your company to search engines.  This is accomplished by ensuring that your website contains quality content and that certain variables within your site are presented easily for search engines to read ("index").
The second process is similar to a popularity contest (off-page optimization).  The more exposure that other, third party sites provide about your site and content about your brand then the more "popular" and relevant your website is interpreted to be by search engines.  Our SEO company focuses on getting other quality sites to reference your webpages.  This is done by getting social media arenas, blogs, forums, directories, etc. to link back to your site with one-way backlinks.  We also regularly promote your site through press releases and articles to provide branded exposure.  Here is a brief presentation on some of the processes that our SEO agency executes to ensure a quality search engine optimization campaign for your business.
If you are thinking about hiring an internet marketing firm, the sooner the better.  Having your site structured in a search engine friendly format is vital if you want to compete online these days.
When you decide to make your site "SEO friendly" you are making a decision that could double your business in less than a year.
It wouldn't be the first time that a client of ours has doubled, or even tripled in a year.  See some of our case studies.
Want to know more about our SEO company's processes?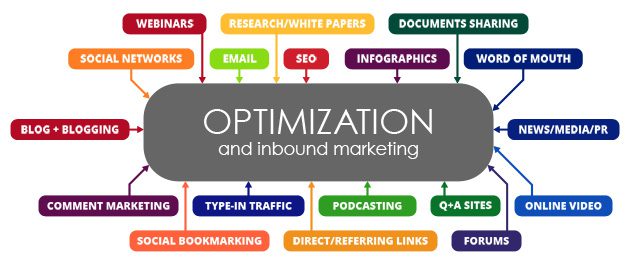 Below are a few bullet points about SEO processes that contribute to increasing your revenue.
Initial Optimization
Review of website text and suggestions for copywriting updates for improved content.
Page-by-page, site wide optimization.

Title Tags
Meta Descriptions
Anchor Text
Internal Links
Sitemaps
Image Optimization
Validation errors

HTML validation
CSS validation

Correct page errors

Server errors
"Page Not Found" 404 errors
Ongoing Optimization
Press releases
Content writing
Infographics
Link building
Ranking reports
Site structure audits
Conquer Google.
Scan your site for improvements now. Free.
We do not share or sell your email. It is used to send your report. You can also wait about 10 seconds after the report completes and this page will refresh with your results on the screen.