Inc. 5000 companies use SEO National
Do you want more customers?
Hi, I'm Damon Burton. President of SEO National.

Since 2007, SEO National has helped businesses just like yours from all over the country use search engine optimization to increase revenue.
You see, at SEO National we focus on more than just rankings. Page 1 of Google – that's fantastic. But the real goal is adding dollars to your bottom line.
We bring you affordable, effective search engine optimization with a refreshingly personal approach.
What's better than ranking on page 1 of Google?
Take the SEO success story submitted by of one of our customers in the retail space, Flirty Aprons.
From the time we took over their SEO, median monthly organic sales for their company has increased by 226%. Holiday sales shot from $34k two years ago to $91k last year and then $183k this year. We'd love to achieve measurable results for you, too.
Do any of these outcomes sound like something you might be interested in:
Dramatically increase your sales volume year over year.
Be the first thing your prospects see when they search for your product or service online.
Increase your business website's traffic and conversions.
Get more awesome customers for your awesome company.
If they do, I invite you to get a customized, free SEO report for your business from our website.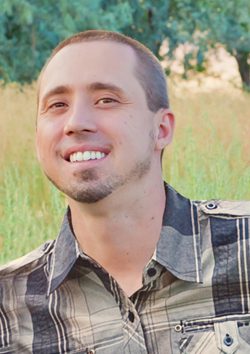 Rankings AND Revenues? YES!
Your business is unique. At SEO National we provide customized SEO - never "one-size-fits-all" packages.
Your custom SEO report comes at no cost to you, and in as little as 45 seconds it will give you a clear picture of what you're doing right online… and how you could seriously boost your business with the best your online strategy. Don't leave this page without downloading your complimentary SEO report.
If you like the idea of SEO as a meaningful way to increase your exposure, get more customers, and add dollars to your bank account, then you're going to love this report. Don't kick yourself later for missing this. Get your report now.
A lot of clients who download this report are initially overwhelmed.
And I can't blame them.
This report is an in-depth website audit (something that a lot of SEO firms charge a pretty penny for) and it covers everything from your website's keyword usage, social and mobile analysis, code and copy analysis, and more.
Generate more leads online
Increase sales online
Improve brand awareness
Rank #1 on Page 1 of Google
Increase exposure and authority
It's a lot of information to take in.
And an important step in growing your business.
But here's the thing about information…
It's only as valuable as what you do with it.
This report has given you a deep look at your website's health.
You now know the strengths where your website is just crushing it, and the weakness that are costing you traffic, customers, and sales.
So, what are you going to do with this information provided by our SEO company?
If you want to use this information to supercharge your business's online and offline success, but aren't exactly sure how to get started, I can help.
Cheers to your success.
Damon Burton
President, SEO National