How would you like to show up #1 for keywords that have over 65 million competing results?  How would you like to double your traffic and more than quintuple (5x) your online sales?  Well, that's exactly what happened to Flirty Aprons after recruiting SEO National as their SEO company of choice.
Below is a display of their increase in traffic just from the first few months of using SEO National as their SEO agency.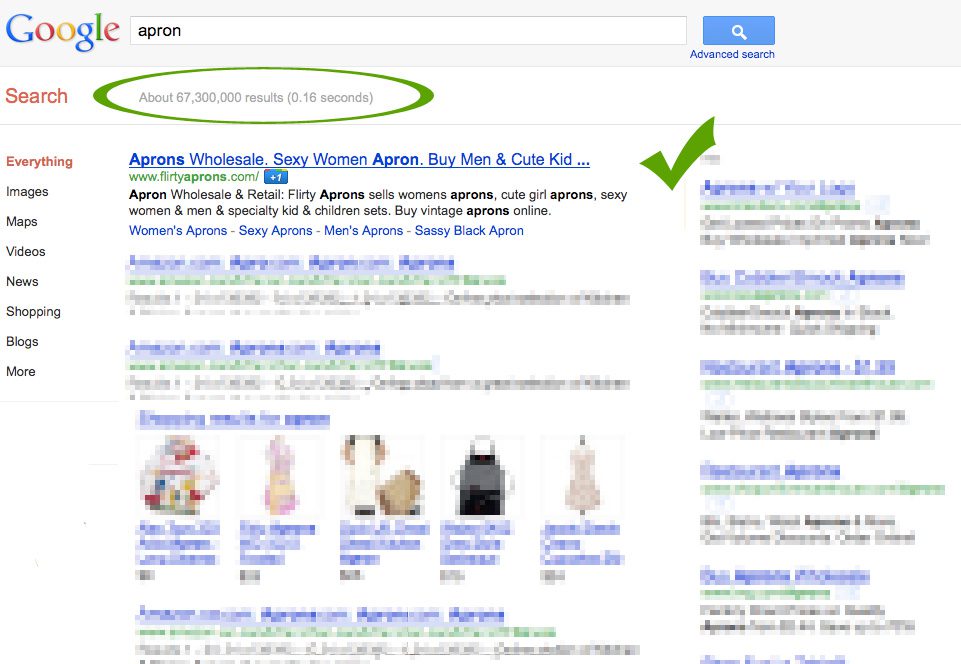 After years of moderate success with other agencies, Flirty Aprons was introduced to SEO National.  Our team worked closely with Flirty Aprons to develop a customized SEO strategy, tailored specifically to target an apron-based retail audience.
"Since SEO National began work with us on Oct 30th, our median monthly organic sales have increased 226%. Median Monthly Visits have increased a whopping 243%. We went from Holiday Sales (Nov & Dec) of $34k two years ago to $91K last year and then $183K this year.

SEO National is a true SEO expert SEO company, and they produce real, substantial improvements.  I could care less about just being on the first page for a term. I want to be 1st or 2nd position on the first page, and they have gotten us there."

Joseph Hansen
Co-Founder and CEO, Flirty Aprons
Ready for your free SEO quote?   Call 1.855.SEO.NATL or click the contact button below.

Follow SEO National on Facebook
Follow SEO National on Twitter
Learn How Google Searches Work:
SEO
Read a variety of amazing SEO company success stories that clients of our SEO agency have experienced. Click here now.
You can also read some of our SEO company's client testimonials immediately below.
Real Results
Click to read a variety
of real testimonials from
real internet marketing customers.